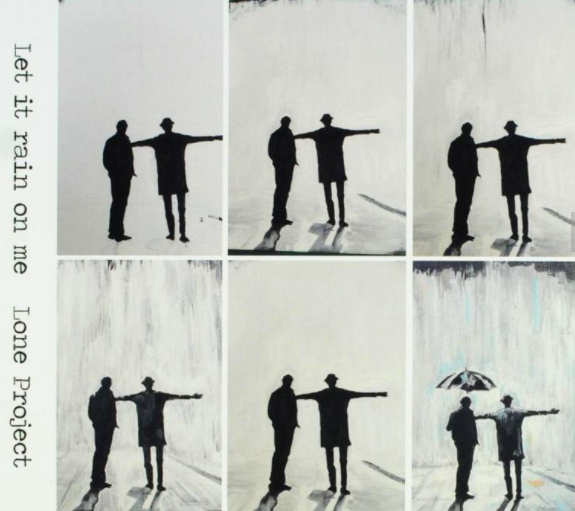 LONE Project - 'Let it rain on me' LIVE STREAM
Ferdinand Bakker en Michel van Dijk brachten eind vorig jaar hun vierde LONE Project album uit. De live presentatie van het nieuwe repertoire op 8 december kon helaas maar door een beperkt aantal mensen worden bijgewoond.
Voor iedereen die de albumpresentatie van 'Let it rain on me' niet heeft kunnen bijwonen (of voor wie er wel bij was en de show graag nog een keer wil zien!) maakt podium De Boerderij op zaterdag 24 april het volledige concert als live stream beschikbaar!
LIVE STREAM: zaterdag 24-4-2021, 20.30u
LONE Project 'Let it rain on me' albumpresentatie in De Boerderij (opname 8-12-2020)
https://vimeo.com/event/800177/8764f86e3f

set list:
Gypsy parade
2. Mr. Record man
3. Let it rain on me
4. Just for you
5. My Ruby's gone
6. The Guy is no good
7. Where have all the women gone?
8. Miles
9. Thats why
10. Poor man's son
11. I got the picture
12. The lighthouse
LONE Project band bestond die avond uit:
Ferdinand Bakker - gitaar, harmonica, viool, backing vocals
Michel van Dijk - vocals
Roel Spanjers - toetsen, accordeon
Harry Hardholt- gitaar, vocals (tube)
Kim Hayworth - drums
Misha Kool - bass
---
Met dank ook aan Arie Versteegh en John Vis, die op het laatste moment insprong om de registratie mogelijk te maken.
Veel plezier en hopelijk tot ziens bij een LONE Project 'real' live show (2021/2022).
Lees ook: Vierde album van LONE Project
LONE Project 'Let it rain on me'
Op Let it rain on me zetten ex-Alquin-leden Ferdinand Bakker en Michel van Dijk als LONE Project hun ontdekkingsreis naar een eigen spannende geluidsmix en dito songteksten voort. In de elf nieuwe songs op het album laat het duo horen dat in handen van gerijpte artiesten (beiden vieren dit jaar hun 70ste verjaardag), de muziek alleen maar beter wordt!
Luister naar een voorproefje op Let it rain on me (compilatie)