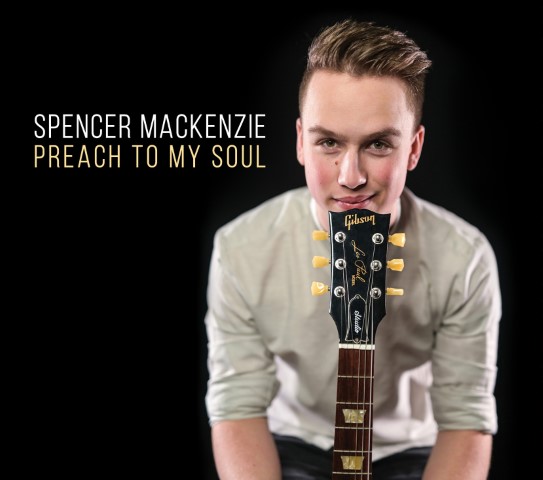 Dennis Johnson – Revelation
Geschreven door: Eric Campfens
i.s.m. BarnOwlBlues | FB Eric Campfens
Hij wordt gewaardeerd als een van de beste slidegitaristen, deze Dennis Johnson. Zijn eerste invloeden zijn Robert Johnson en Chuck Berry, en met een zetje in de rug van de legendarische Honeyboy Edwards stortte hij zich volledig in de blues zonder de aanverwante stijlen uit het oog te verliezen. Met enkele goed ontvangen albums op zijn naam is hij inmiddels een begrip in de blueswereld.
Onlangs is zijn nieuwe album "Revelation" verschenen met daarop tien bewerkte covers. Hij wordt begeleid door drummer Anton Fig, bassist Jonathan Stoyanoff en toetsenist Bob Fridzema. Een back-up waarop Johnson zijn nummers kan bouwen. En dat doet hij met verve. Ook op dit album toont hij dat hij een meester is in zijn vak. De band gaat op het album voortvarend van start met het rockende Don Nix nummer "Going Down". Basis van het album is blues, zoals te horen is in "32-20 Blues", "Baby Please Don't Go" en "Ramblin'". Daarnaast worden uitstapjes gemaakt naar pop in "Two Lights", rock in "Can't Let Her Go" en jazz in het titelnummer "Revelation". Prima album en zeker een aanrader.
Website: www.dennisjohnsonslide.com
---
Translate: ENG
He is regarded as one of the best slide guitarists, this Dennis Johnson. His first influences are Robert Johnson and Chuck Berry, and with a push from the legendary Honeyboy Edwards, he threw himself completely into the blues without losing sight of the related styles. With several well-received albums to his name, he is now a household name in the blues world.
Recently his new album "Revelation" was released with ten edited covers. He is accompanied by drummer Anton Fig, bassist Jonathan Stoyanoff and keyboardist Bob Fridzema. A backup on which Johnson can build his numbers. And he does so with gusto. Also on this album he shows that he is a master of his craft. The band kicks off the album energetically with the rocking Don Nix song "Going Down". The base of the album is blues, as can be heard in "32-20 Blues", "Baby Please Don't Go" and "Ramblin'". In addition, forays are made into pop in "Two Lights", rock in "Can't Let Her Go" and jazz in the title track "Revelation". Great album and definitely recommended.