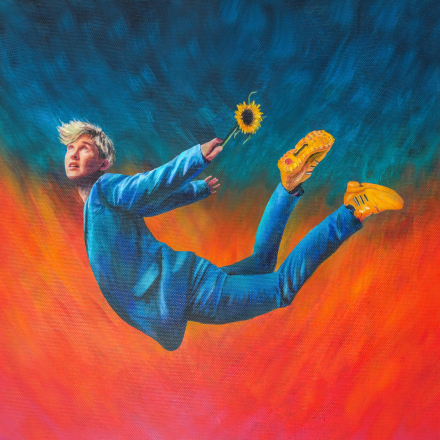 Alex the Astronaut -

How to Grow a Sunflower Underwater
How to Grow a Sunflower Underwater' is due to release July 22nd, out via NETTWERK/V2 Records.
An unforgettably original lyricist, the music of Australian singer/songwriter Alex the Astronaut cycles through a series of radiantly detailed slices of life. Alex documents moments of both the seemingly mundane from a haircut, a therapy session, a trip to the beach and to the supermarket to then utterly life-changing experiences as a caregiver along with the PTSD that followed and her recent diagnosis with autism. The 26-year-old artist imbues her songs with equal parts self-awareness and sensitivity, imagination and idiosyncratic humor and in its intimate exploration of post-traumatic growth, the result is a body of work affirming Alex as a truly essential songwriter, capable of transforming the way we view ourselves and the world around us.
Born in Sydney, she first started writing songs at 12, then moved to New York in 2017 to study math and physics at Long Island University. That same year, she delivered her debut EP To Whom It May Concern and its follow-up See You Soon, whose opening track "Not Worth Hiding" became an unofficial anthem of the Australian Gay Marriage referendum and earned support from Elton John on his Beats 1 radio show. In addition to releasing The Theory Of Absolutely Nothing to widespread acclaim (NPR Music, NME, The Sydney Morning Herald, OUT Magazine, The New York Times, The Guardian), Alex has since taken the stage at major festivals like Primavera Sound, The Great Escape, and Splendour in the Grass and toured Australia on a sold-out headline run.

Voor meer INFO neem contact op met nienke.hoogenberg@v2benelux.com.