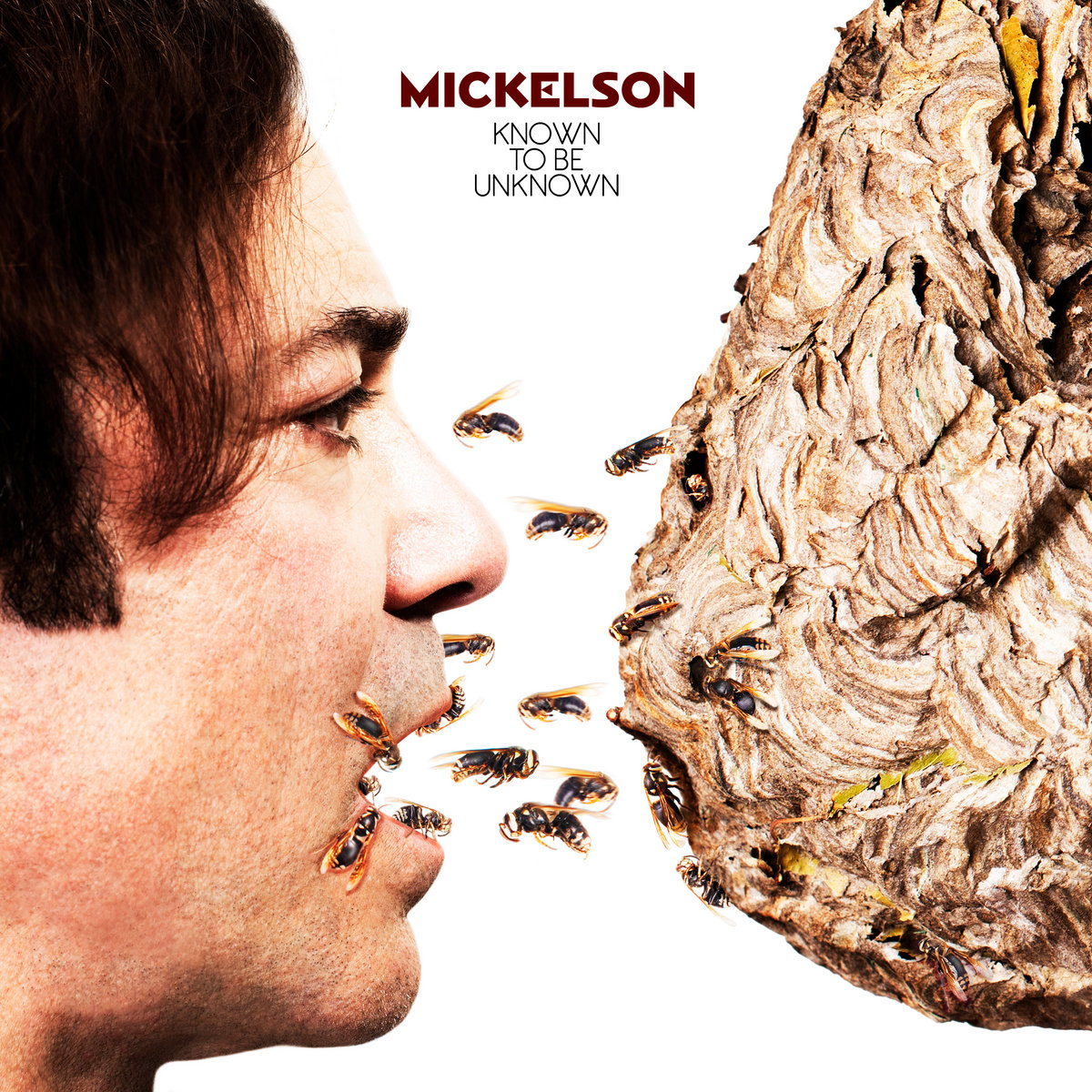 Mickelson – Known To Be Unknown
Geschreven door: Eric Campfens
i.s.m. BarnOwlBlues | FB Eric Campfens
Scott Mickelson is een muzikant, componist en producer uit San Francisco, die in zijn carrière een behoorlijke behoorlijk wat respect heeft weten op te bouwen. Al op zijn zeventiende krijgt hij zijn eerste platencontract en met de band Fat Opie neemt hij vijf albums op. In 2015 kwam zijn debuutalbum uit, dat net al de twee opvolgers door de pers goed werd ontvangen. In 2019 toerde hij door Duitsland, Nederland en het Verenigd Koninkrijk.
Onlangs is zijn vierde album verschenen, getiteld "Known To Be Unknown". Toch een metafoor voor iemand die werken van hoge kwaliteit aflevert en bij het grote publiek kennelijk geen voet aan de grond krijgt. Op het album staan negen zelfgeschreven nummers. Op drums (Frank Reino), cello (Sadie Mickelson), trombone en tuba (Luke Kirley) en trompet (Cayce Carnahan) worden alle overige instrumenten door Mickelson zelf gespeeld. Wat stijl betreft is hij niet in een of ander laatje te stoppen. Ergens tussen folk, rock, pop en jazz zitten we. Als tekstschrijver is Mickelson niet bepaald bang om zijn mening te geven. Voorbeelden hiervan zijn "UNarmed American" over het wapenbeleid binnen de VS, "Murder Of Crows" over de politieke en ideologisch verdeeldheid na Trump en de pandemie, of armoede in "Ithaca". Nummers die daarnaast nog een bijzondere vermelding verdienen zijn het instrumentale "Chicago Transit Authority", een jazz-/rock-fusion eerbetoon aan de band met dezelfde naam voordat zij de veilige MOR-kant gingen opzoeken, en swingende "Only Ugly When You Cry". Een prima plaat, één die hopelijk meer aandacht oplevert. Mickelson verdient het.
http://www.mickelsonmusic.com/ (7,5/10) (eigen beheer)
---
Translate:
Scott Mickelson is a musician, composer and producer from San Francisco, who has built quite some respect during his career. At the age of seventeen he got his first recording contract and with the band Fat Opie he recorded five albums. His debut album was released in 2015, which, like the two successors, was well received by the press. In 2019 he toured Germany, the Netherlands and the United Kingdom.
His fourth album was recently released, entitled "Known To Be Unknown". Still a metaphor for someone who delivers high-quality work and who apparently doesn't get a foothold with the general public. The album contains nine self-written songs. Apart from drums (Frank Reino), cello (Sadie Mickelson), trombone and tuba (Luke Kirley) and trumpet (Cayce Carnahan), all other instruments are played by Mickelson himself. In terms of style, he cannot be put in one drawer or another. We are somewhere between folk, rock, pop and jazz. As a lyricist, Mickelson isn't exactly afraid to speak his mind. Examples include "UNarmed American" on US gun policies, "Murder Of Crows" on political and ideological divisions after Trump and the pandemic, or poverty in "Ithaca". Tracks that also deserve a special mention are the instrumental "Chicago Transit Authority", a jazz/rock fusion tribute to the band of the same name before they went to the safe MOR side, and swinging "Only Ugly When You Cry" . A fine record, one that hopefully will get more attention. Mickelson deserves it.