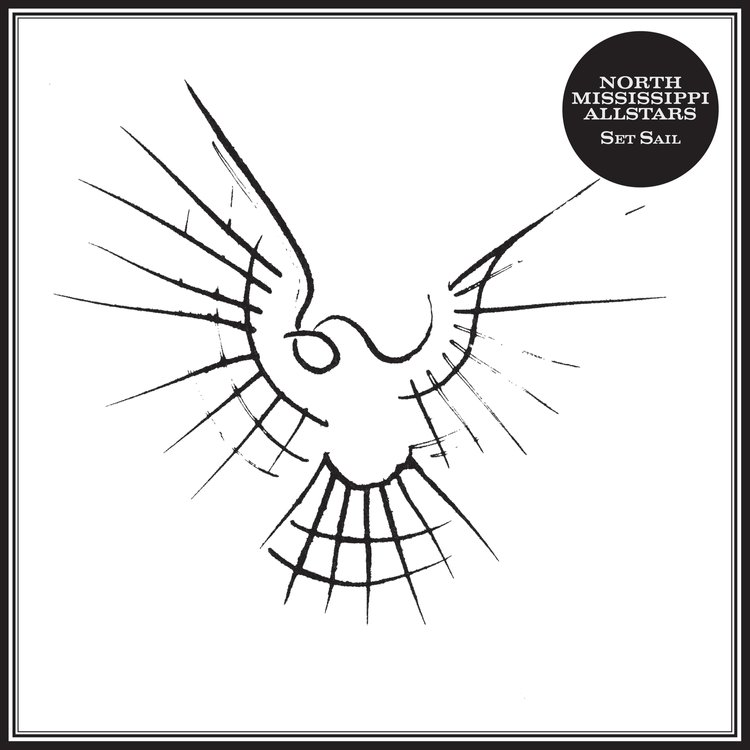 North Mississippi Allstars ft. Stax Records Legend William Bell -- "Never Want To Be Kissed" Video + stream New West digitaal 28 januari - cd en lp 1 april 2022!
Gisteren kwam de nieuwe track van The North Mississippi Allstars "See The Moon" uit met vocalen van Lamar Williams Jr. en Sharise Norman en te vinden op hun nieuw verwachte album "Set Sail" van 1 april gaat uitkomen – digitaal 28 januari verkrijgbaar. Luister en lees hieronder, het is een geweldig nummer.
Wat zijn we blij te horen dat volgend jaar het nieuwe North Mississippi Allstars album gaat verschijnen. "Set Sail" zal digitaal op 28 januari beschikbaar zijn en de LP en CD versie verschijnen op 1 april, 2022.
De eerste single en titeltrack "Set Sail Part I", feat. Lamar Williams, JR, snijdt een riff recht uit de Zuidelijke Delta in de omhelzing van een blazerssectie terwijl het vocale samenspel op een lijn suddert: "The water may rise again, but we shall set sail."
(Release date 1 April/ Digital 28 Januari) Na Up And Rolling, hun fenomenale plaat uit 2019, was er al geen twijfel meer mogelijk: de North Mississippi Allstars is de allerbeste roots-band van deze tijd. Set Sail, hun nieuwe album, bevestigt die status met vlag en wimpel. Drummer Cody en gitarist Luther Dickinson hebben voor de gelegenheid zanger Lamar Williams Jr., zoon van de Allman Brothers-bassist, aan hun groep toegevoegd.
Soul is daardoor een nog belangrijker onderdeel geworden in de muzikale mix. Om dat te benadrukken is de Stax-legende William Bell te gast op Never Want To Be Kissed, dat hij samen met Cody en Luther schreef en produceerde. Zo gaat het van hoogtepunt naar hoogtepunt. Set Sail is een tijdloze en duizelingwekkend goede plaat!
Tracks:
1. Set Sail part I (Featuring Lamar Williams Jr.)
2. Bumpin'
3. See the Moon (Featuring Lamar Williams Jr. and Sharisse Norman)
4. Outside (Featuring Lamar Williams Jr.)
5. Didn't We Have a Time
6. Never Want To Be Kissed (Featuring William Bell)
7. Set Sail part II (Featuring Lamar Williams Jr.)
8. Juicy Juice
9. Rabbit Foot (Featuring Lamar Williams Jr.)
10. Authentic (Featuring Lamar Williams Jr.)
See The North Mississippi Allstars in Amsterdam Paradiso/Tolhuistuin op 6 juni 2022
https://www.paradiso.nl/nl/programma/north-mississippi-allstars/85896/