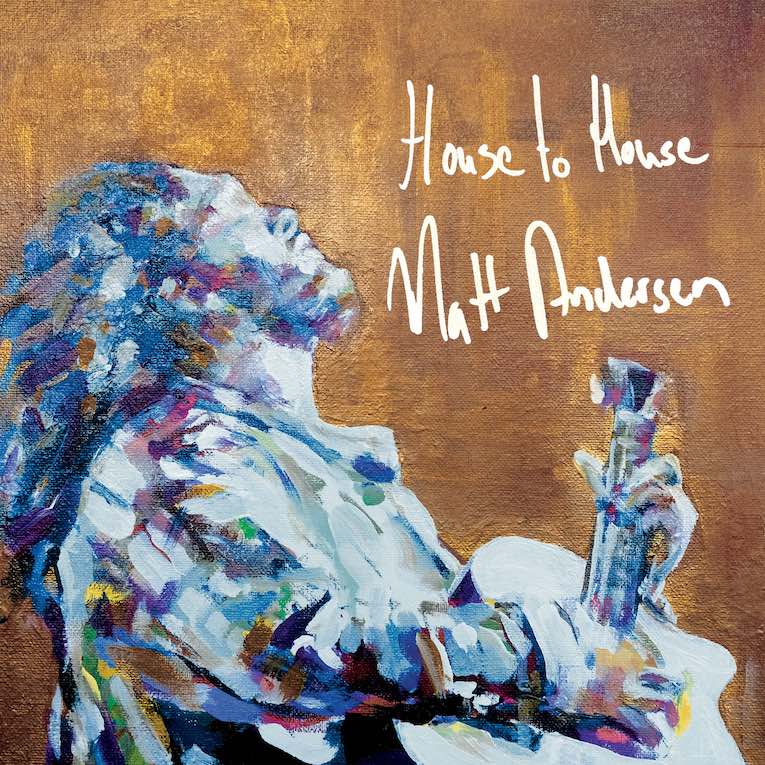 MATT ANDERSEN – NIEUW ALBUM "HOUSE TO HOUSE" EN OPTREDENS
Op 4 maart a.s. verschijnt "House To House", het nieuwe album van Matt Andersen via Sonic Records.
Het is de opvolger van "Halfway Home By Morning" uit 2019 en het eerste solo akoestische album van de gelauwerde Canadees met de soulvolle stem. Op "House To House" verschuift het accent enigszins van blues/soul naar met gospel aangelengde folk en ondanks het feit dat het een solo akoestisch album betreft, boet het nergens in aan de kracht die we kennen van zijn live optredens. Andersen zelf over het album:
"Songs that are as much about the space as they are about what happens between the spaces. I've learned those moments need to be there in a show. Big and strong isn't big and strong if you don't have a quiet moment to compare it to. This album is pretty much all about those types of songs."
Het album zal worden voorafgegaan door single "Other Side Of Goodbye", die op 14 januari verschijnt.
You Tube: Matt Andersen - Other Side of Goodbye - YouTube
In het najaar zal Matt Andersen weer naar Europa komen voor optredens. Voor Nederland staan de volgende shows gepland:
04 november Rotterdam – Lantaren Venster
06 november Eindhoven – Muziekgebouw
15 november Utrecht – Tivoli Vredenburg
Opgeklommen van muziekcafe's naar grote zalen en festivals, met 18 miljoen Spotify streams en even zoveel You Tube views voor zijn muziek, levert Andersen met "House to House" zijn negende studioalbum af.