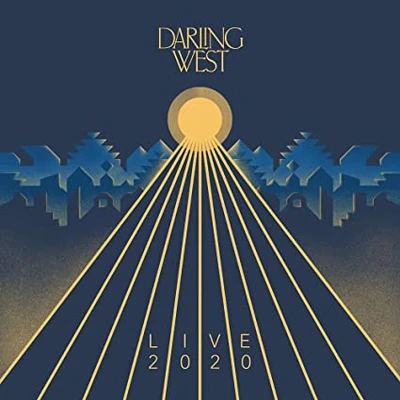 Darling West - Live 2020
Jansen Records
Cosmic Folk! Better Than Gold beauty track van nieuw album Darling West :: Live 2020 LP en digital Jansen Records cds limited.
Even attentie voor Darling West. Cosmic Folk, de term die Lucinda Williams "Darling West" zette nadat ze een paar jaar geleden het podium had gedeeld met dit Noorse duo. Een toepasselijke term, ook al leunt hun nieuwe werk op zonnige West-Coast landscapes.
Darling West is altijd in beweging, Sinds de release van hum Spellemann-winndende (Noorse Grammy) album 'Vinyl and a Heartache uit 2016, zijn ze zo vaak in de USA geweest dat je het als hun tweede thuisland kan beschouwen. Door alle beweging is nu het Europese Continent aanzet! De eerste single is Better Than Gold van hun aankomende plaat Darling West :: Live 2020 en komt uit als LP en digitaal op 22 oktober.
Tracks:
1. River (Live)
2. Better Than Gold (Live)
3. The Sweetest Tune (Live)
4. Someone Like You (Live)
5. After My Time (Live)
6. Dover (Live)
7. Loneliness (Live)
8. Rolling On (Live)- Video
9. Vinyl and a Heartache (Live)
10. Can't Help It (Live)
A month before the pandemic hit Norway - and the rest of the world for that sake - Darling West released their fourth album, We'll Never Know Unless We Try. They managed to get through two or three shows before everything was canceled, and the country went into lockdown. It may sound a bit counterintuitive to record a live album while in lockdown, but that is exactly what Darling West decided to do. When Norway partly opened during the fall of 2020, the band recorded their gigs at Parkteatret in Oslo and at Folken in Stavanger, and these recordings make out the songs on Live 2020. Even though the gigs were played at venues with restricted capacity, it's nice to see that they can reach bigger a bigger audience with this recording. Live 2020 consists of songs from Darling West's entire catalogue, and you can almost hear that they've been longing to play live on a stage. It had been six months since they'd been in front of an audience when these recordings were made, and the energy in the rooms were very special. This record is a document of this.