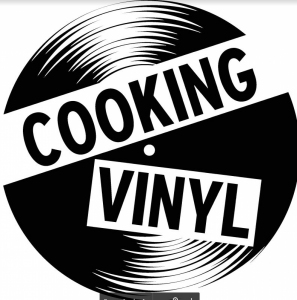 Rumer - Live From La Fayette
(Cooking Vinyl)
Bertus Distributie.

Release date: 17-9-2021
Award-winning British vocalist & songwriter, RUMER is set to release her first ever live album on Cooking Vinyl.
In the winter of 2020, Rumer and her band come together at London's Lafayette to perform a full length live stream concert. Here she performs songs from her most recent album Nashville Tears, and selections from her much esteemed catalogue which has now been fully remastered for digital, CD and vinyl release.
The first track to be released from the album is a live version of Rumer's 2010 breakout hit, Slow.
"In many ways, Slow was the song that changed my life as it became a totally unexpected Top 20 radio hit back in 2010. Slow is about that first feeling of getting on the rollercoaster of love, and not being able to stop it, though it's going too fast" – Rumer
'Live from Lafayette' follows the success of her 2020 studio album 'Nashville Tears'. The album reached #17 in the UK Album Charts and #1 in both the Country and Americana charts.
Rumer has long been enamored with the storytelling of country music. Her 2010 Seasons of My Soul was one of the top-charting debuts of the 2010's. Certified platinum (UK & Ireland), it earned her a MOJO Award for Best Breakthrough Act kicked off a career that has brought praise for Rumer's own songwriting and "ear" for the songwriting genius of others.
For more info: peter.schoor@bertus.com