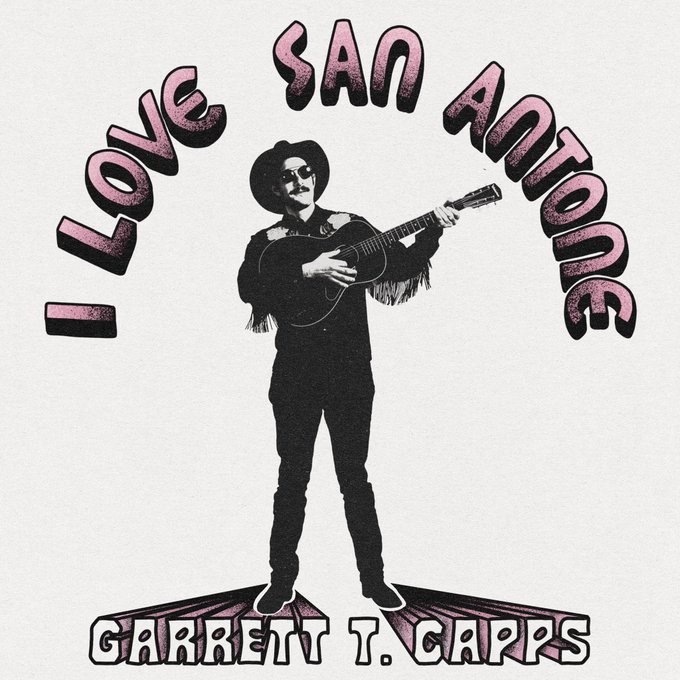 Nieuw werk van Garrett T Capps I Love San Antone!!!
Vinyl Ranch / Sonic RendezVous 10 september
Het is goed te horen dat onze Space Cowboy uit Alamo City, TX. Gatteth T Capps weer van zich laat horen met een nieuwe schijf "I Love San Antone" We mogen al aftrappen met het eerste nummer van de plaat en in de beste Sir Douglas Quintet traditie "I Like Austin, but I Love San Antone". Luister naar de soundcloud of als bijhangsel de MP3 van dit nummer. Het hele album is weer een waar luistergenot. De Europese album release staat voor 10 september en komt uit op Vinyl Ranch (de cd release
Tracklist:
1 I Like Austin, but I Love San Antone
2 Margarita, Margarita (W/ Santiago Jimenez, Jr.)
3 Locomotive Breath (Jethro Tull)
4 Never End
5 Downtown, I'm Ready 2 Go
6 The Devil Inside
7 The Neon Luv Waltz (Feat. Kathryn Legendre)
8 The Highway 16 Shuffle
9 Everybody I Know (Loudon Wainwright III)
Players on the song:
Brian Duarte - Guitar
Chris Rhoades - Bass
Paul Ward - Drums
GTC - Vocals / Acoustic guitar
Mitch Webb - background vocals
Harvey McLaughlin - Organ
Binnenkort meer en ook tourdata! Hou het in de smiezen.