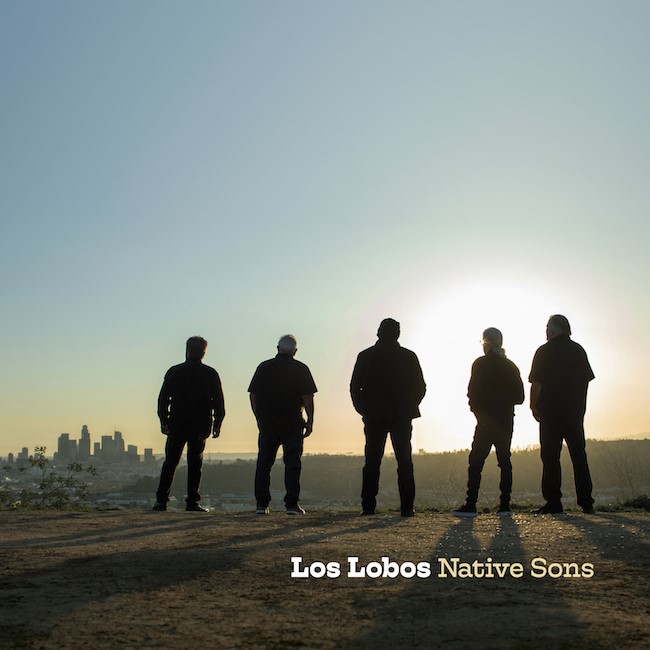 Het nieuwe Los Lobos album staat op uitkomen (30 juli) en wat een juweel is het.
New West / Pias 30 juli 2021
Het was alweer een tijdje geleden dat er wat nieuws is uitgekomen van onze Los Lobos vrienden. Na Gates Of Gold en een Spaanstalige Kerst-schijf van een paar jaar geleden, werd het stil rond the band maar niets is minder waar. Een nieuw label (New West) en een nieuwe plaat in aantocht (30 juli) plus concerten in de BeNeLux, volgend jaar! Zie onder tourdata, bestel vast je kaartje om een teleurstelling te voorkomen. De L.A. Wolven zijn weer helemaal terug.
Luister hoe goed de mannen zijn op deze tribute to Southern California, dit album bestaat bijna uitsluitend uit covers. Check hieronder de soundcloud en andere streams.....
In hun lange historie wisselde Los Lobos altijd hun eigen unieke werk af met een even eigen benadering van covers. Mexicaanse traditionals, La Bamba, een plaat met liedjes uit Disney-films (Los Lobos Goes Disney is een aanrader!). En nu is er Native Sons. Eén eigen nummer, de titelsong, en twaalf covers die het verhaal vertellen over hun leven in Los Angeles en de muziek waar ze verliefd op werden. De opwindende opener Love Special Delivery is een garage-klassieker van Thee Midniters, op The World Is A Ghetto van War krijgen ze hulp van Little Willie G. en Barrence Whitfield, ze doen Buffalo Springfield, Beach Boys, Jackson Browne en Dave Alvin. Native Sons heeft alles wat Los Lobos zo speciaal maakt. Er is geen groep die zo fraai al die muzikale stijlen mixt: rock 'n' roll, rhythm & blues, soul, mariachi, musica nortena, punk en country. Maar de uitkomst van die mix is altijd Los Lobos-muziek. Native Sons is het zoveelste bewijs dat Los Lobos de allerbeste band ter wereld is.
Tracks:
Love Special Delivery
Misery
Bluebird / For What It's Worth
Los Chucos Suaves
Jamaica Say You Will
Never No More
Native Son
Farmer John
Dichoso
Sail On, Sailor
The World Is A Ghetto
Flat Top Joint
April 1, 2022 - Brugge, Belgium - Stadsschouwburg Brugge
April 2, 2022 - Leuven, Belgium - Het Depot
April 3, 2022 - Antwerp, Belgium - De Roma
More Information: www.klandermanpromotion.com
Lees ook: