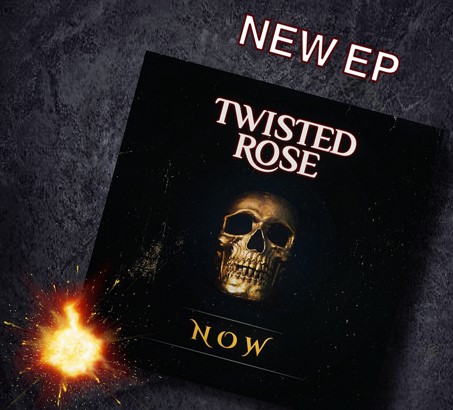 Twisted Rose - "NOW"
the time has come! Our long-awaited album "NOW" celebrates its release day today!
The title song "Now" has also been given a video, which gives the song, which is by the way an anti-drug song, a lot of emphasis. This time we won't celebrate the video premiere today. We will announce the date separately.
Just listen to our EP "NOW" right away. If you like it, then of course it would be awesome if you could secure the CD. In terms of merch, there will also be news in the next 2 weeks. Stay tuned!
Here is the LINK to our current EP "NOW": NOW
You can get our current EP "NOW" in our SHOP, on Amazon and soon also at MediaMarkt, Saturn and Real!
Your TWISTED ROSE team
(Mace, Chris Bones, Nico & Chris)
Links:
https://www.facebook.com/TwistedRoseofficial
https://www.instagram.com/TwistedRoseofficial
https://www.backstagepro.de/twisted-rose
https://www.gigmit.com/twistedrose
https://www.twisted-rose.com
https://www.youtube.com