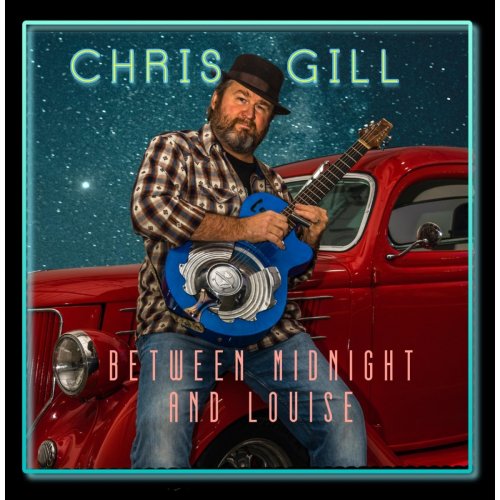 Release: Chris Gill "Between Midnight and Louise"
Long time Mississippi blues artist Chris Gill has finally done the record that's been on his mind a long time! This set of tunes is stripped down to vocals and old guitars. There are no overdubs or monkey business here! This was all done with two microphones, a little amp and a lot of love for the blues!
"I sincerely hope you enjoy this set of tunes! It was definitely a fun day putting these down for you!" – Chris Gill
Mississippi Blues Guitarist and Vocalist Chris Gill is a musician
who believes in bringing a wide variety of tones to his listeners.
From acoustic and resonator slide to dirty P90 grit, and all kinds of
Blues in between! Lately the "smokey" tones that his cigar box
guitar brings to the mix has added a nice spice to his slow blues
and funky Hill Country grooves.
Tracklist:

01. Thank You for Another Day
02. Song for Honeyboy
03. Back to Paradise
04. You Never Know (That's What Love Will Do)
05. Rolling Man
06. Fleas and Ticks
07. Souvenir of the Blues
08. Long Distance Highways
09. I Fell in Love with the Blues
10. Walking Through Eden
11. Between Midnight and Louise
Frank Roszak | www.frankroszakpromotions.com