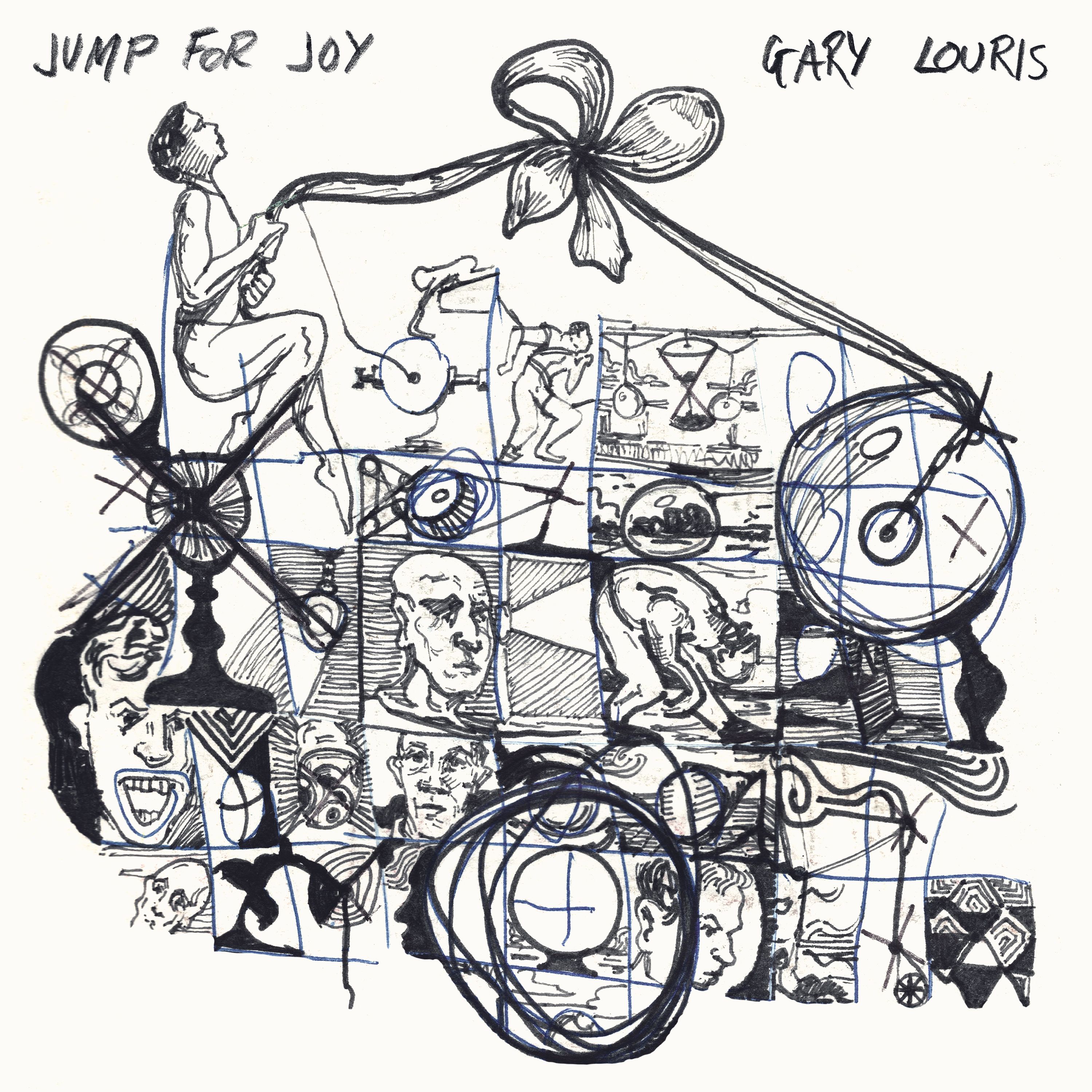 GARY LOURIS - JUMP FOR JOY
(Thirty Tigers)- Bertus Distributie.
Acclaimed musician/singer/songwriter Gary Louris has announced his new album Jump For Joy will release on June 4 via Sham/Thirty Tigers. Written, performed and produced entirely by Louris himself, Jump For Joy is his first solo release since 2008's Vagabonds. Along with the announcement Louris is sharing "New Normal," the breezy debut single reminding us to live in the present and enjoy each moment we have on this earth.
"The oldest recording of the bunch," Louris says of the new single, "I made this down in my basement studio in Minneapolis in the first decade of the new millennium. I was still learning the art of the digital studio. It is a dip of the toe into that world and is pretty rudimentary, and yet it has that touch of magic. The sounds just work and I wouldn't know how to recreate this if I tried."
He continues, "The highlights for me are the strange vocoder sounds I got, and the crazy solo which was me channeling Robert Fripp. It's a sloppy electronic melange (and here I am presaging TikTok more than a decade before it's existence!). Lyrically, it's my view on the world and how only when we 'stand still, watch time passing around you' can one truly be here now."
Over the last three decades, Gary Louris has built a deeply compelling body of work as a singer, songwriter, guitarist and producer. The lead singer/songwriter of seminal band The Jayhawks, Louris is one of the founding members of alt-rock supergroup Golden Smog, which has included members of Soul Asylum, Wilco, The Replacements and Big Star. He has also produced records and contributed songs to GRAMMY Award-winning albums by Tedeschi Trucks Band and The Chicks, and recorded with a diverse group of acts including The Black Crowes, Uncle Tupelo, Joe Henry, Counting Crows, John Hiatt, Lucinda Williams, Roger McGuinn, Nickel Creek and The Wallflowers.
Jump For Joy features 10 never-before-released songs written entirely by Louris and recorded in his home studio, with cover art illustrated by his son, Henry Louris. The album follows The Jayhawks' 2020 release XOXO, which garnered high praise from press including HuffPost, Billboard, Pitchfork, Rolling Stone, BrooklynVegan and more.

For more information
Stefan.Hayes@bertus.com