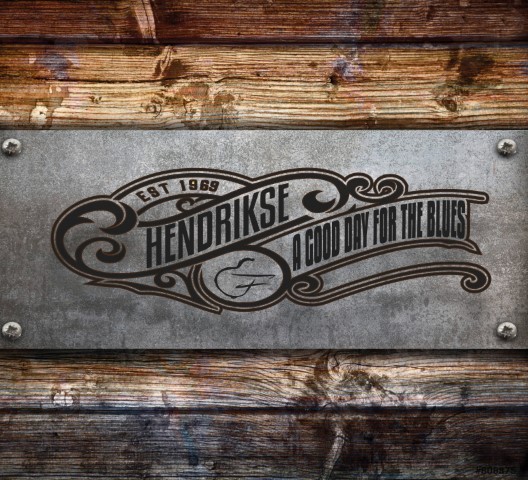 Afgelopen december bracht ik het album 'Where The Road Takes Me' uit, een album met eigen liedjes in diverse muziekstijlen.
Rob Hendrikse – A Good Day For The Blues
Format: CD / Digital
Label: Long Road Media
Niet lang na de release nam ik het nummer The Ballad of a Damned Man op voor mijn lang gekoesterde
wens, het uitbrengen van een blues album. Hiervoor benaderde ik mijn vriend Matt Pribojzski, de Hongaarse bluesharp virtuoos, beter bekend als Jumping Matt (Grunting Pigs, Jumping Matt & His Combo), voor een muzikale bijdrage.
Aangezien de Covid ellende geen opties gaf om samen de studio in te duiken, bedacht ik dat het misschien wel te doen zou zijn als een ieder zijn muzikale deel in eigen omgeving zou opnemen, ik in Nederland en Matt in Hongarije, en dit met elkaar uit te wisselen via het wereldwijde web…
Dit werkte zo goed, dat Matt en ik besloten meer nummers op deze manier op te nemen voor mijn
album met de titel 'A Good Day For The Blues'.
Dit resulteerde in een vijftal nummers die Matt en ik samen opnamen voor het album, inclusief de reeds
uitgebrachte singles 'I'm a Hound Dog' en 'The Ballad of a Damnned Man', twee nummers die ook op de EP 'Blues Without Borders' van Hendrikse & Jumping Matt staan, welke op 5 mei 2021 uit kwam.

De opzet van op afstand samen werken heb ik doorgetrokken in de rest van de liedjes voor het album '

A Good Day For The Blues

', wat resulteerde in bijdrages van :
Paul Hobday (Wales) op gitaar en bas, bekend van SP2 & SP3 met Steve Payne en Billyboy Miskimmin (Yardbirds),
---
Piet Tromp op bas, bekend van Rob Orlemans & Half Past Midnight,
Alan Baxter op lead guitar, bekend van o.a. The Sick Pistons & Sin City Rebels,
Francesco Daniel op zang, bekend van o.a. de tv show We Want More
Randy van der Elsen op bas, bekend van Tank en Vandenberg
Rob Orlemans op gitaar, bas en zang
Het album komt officieel uit via de streaming platforms op 1 Juni 2021 en wordt op cd uitgebracht via mijn eigen label Long Road Media op 1 juli 2021.
De tracklist van 'A Good Day For The Blues':


- Sixpack & Dimes (

feat. Rob Orlemans

)




- A Good Day For The Blues (

feat. Jumping Matt & Piet Tromp

)




- The Ballad of a Damned Man (

feat. Jumping Matt

)




- My Song Will Last Forever (

feat. Paul Hobday

)




- I'm a Hound Dog (

feat. Jumping Matt & Randy van der Elsen

)




- Like a Railroad (

feat. Paul Hobday

)




- Your Arms Will Keep Me Warm (

feat. Jumping Matt & Piet Tromp

)




- Walk Down The Valley

(feat. Francesco Daniel & Piet Tromp

)




- Try To Save Your Soul (

feat. Jumping Matt & Piet Tromp

)

- City or a Ghost Town (

feat. Alan Baxter & Randy van der Elsen
Voor info en meer muziek:
Mijn facebookpagina : https://www.facebook.com/hendrikseNL
Mijn website : http://justhendrikse.nl https://www.hendriksemusic.nl