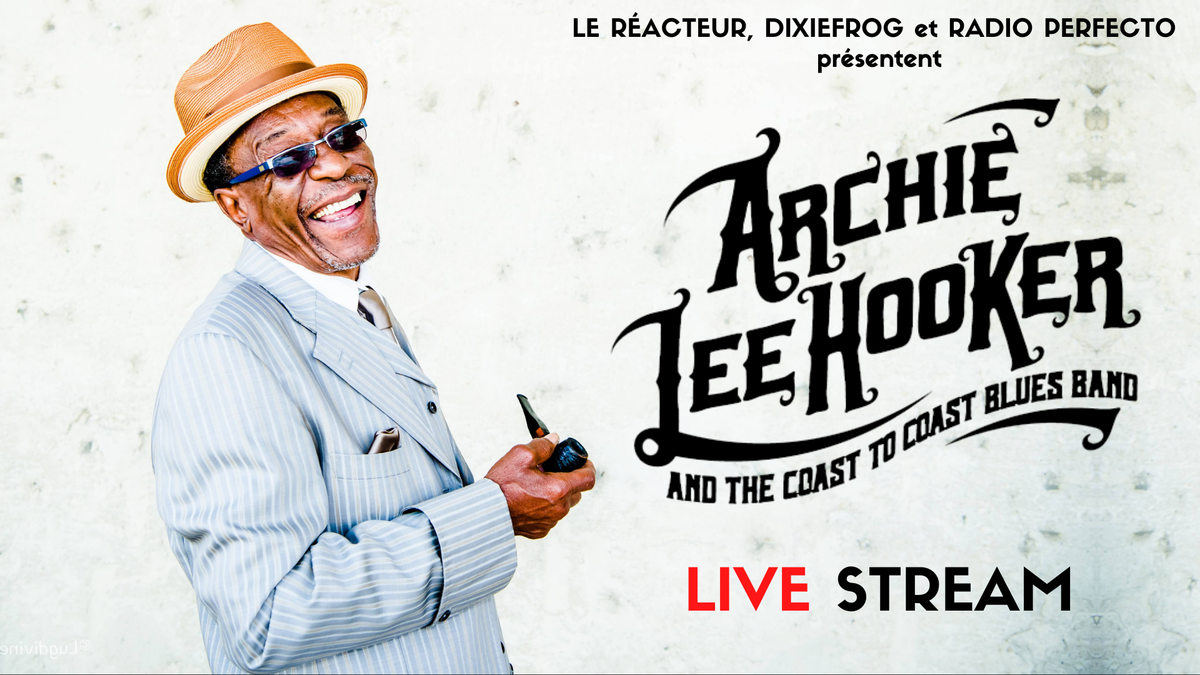 De Reactor, Dixiefrog en Radio Perfecto aanwezig ARCHIE Lee Hooker & The Coast to Coast Blues Band in Live Stream van de Halle des Epinettes
Het concert wordt uitgezonden in multicast via de Reactor's Facebook-, Youtube- en Twitch-pagina's op zaterdag 17 april om 20.00 uur !
Archie Lee Hooker & The Coast to Coast Blues Band, gebouwd op een fundament van authenticiteit, passie en innovatie, is een groep die zichzelf heeft opgelegd aan iedereen in de muziekwereld. Opgericht door Archie Lee Hooker, de neef van John Lee Hooker, worden Archie en zijn groep vooraanstaande muzikanten vandaag unaniem erkend voor hun overtuigende uitvoeringen doordrenkt van ziel die hun publiek hongerig achterlaten.
Vandaag hebben ze zojuist "Living In A Memory" opgenomen, een nieuwe cd met 12 originele nummers. Deze verhalenbundel wordt op 16 april 2021 wereldwijd uitgebracht op het Dixiefrog-label.
Livestream is hier te volgen.