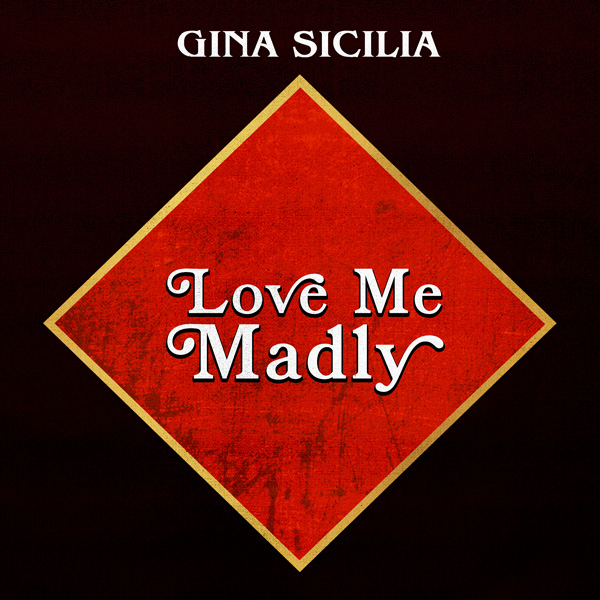 Gina Sicilia "Love Me Madly"
Release Date : May 29, 2020
Gina is an incredible singer and a phenomenal songwriter. It's very simple, she is a force of nature." –
Cody Dickinson
(

North Mississippi All
s
tars

)
Gritty soul and blues singer, Gina Sicilia, always stays one step ahead in her songwriting and music.
The Newtown, Pennsylvania-native, who now calls Nashville home, has never been one to sit still musically. On her new album,
Love Me Madly
,
Sicilia slides fervently and warmly into a wide range of soul music, from pop-inflected, hooky tunes, like "Love Me Madly", to horn-drenched heart-stoppers. Produced by Cody Dickinson of the North Mississippi Allstars, with Luther Dickinson performing guitar on tracks including "Misery With You", Gina Sicilia's ninth studio album showcases her ability to get inside a song and inhabit it, so that the lyrics and music flow effortlessly from her body, heart, and soul.
Tracklist: Like The World Has Never Seen
Hey Love
Lose My Head
For A Little While
Gotta Be A Way
Misery With You
Love Me Madly
Give It Up
How My Dreams They Go
Fall In Love
Answer The Phone
Songwriting and singing are second nature to Sicilia. She was singing and performing at local talent shows when she was 6, and started writing songs when she was 12. "I got into blues and soul when I was a young teenager," she says, "and by the time I was 18 or 19, I was singing in a blues band. In my early years in college, you could find me at the weekly blues jams at Warmdaddy's in Philadelphia."
info@blueelan.com
Shop Now:
http://lnk.blueelanrecords.com/preorderlovememadly