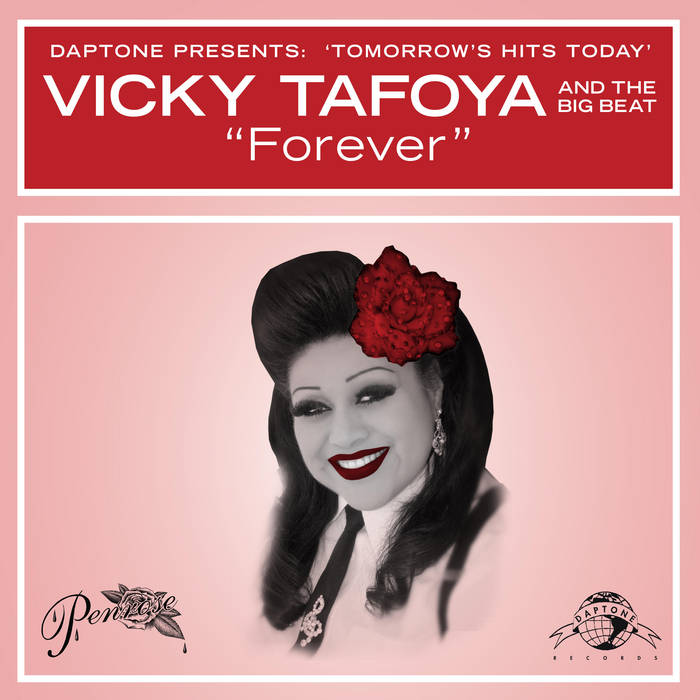 In an effort to continue delivering the very best in today's Soul music during these uncertain times, we introduce our limited digital music series:
Tomorrow's Hits Today!
The series will offer a first-class sneak peak into all of the incredible music we have on deck for 2020, and beyond! Every Friday, we will drop one track from an upcoming album or single featuring new music from familiar family favorites as well as debuts from rising stars in the
Daptone/Dunham/Penrose galaxy.
As a global community we still have many challenges to overcome, but our hope is that this series may provide some small respite till we can all drop the needle on the other side of this mess.
Vicky Tafoya
"Forever"
Penrose Records is proud to introduce the newest members of the family, the Inland Empire's own Vicky Tafoya and the Big Beat. Born in Santa Ana and currently residing in Colton, Vicky started singing acapella doo wop in the late 80s for the So. Cal. Doo Wop Society and went on to co-found the Big Beat in 2001. Their debut single on Penrose is a moody minor chord ballad featuring a reverb laden guitar solo and beautiful girl group harmonies behind Vicky's effortless yet haunting vocal about two people longing to be together…
Forever.
Follow the playlist
where we will be adding all the singles as they are released.