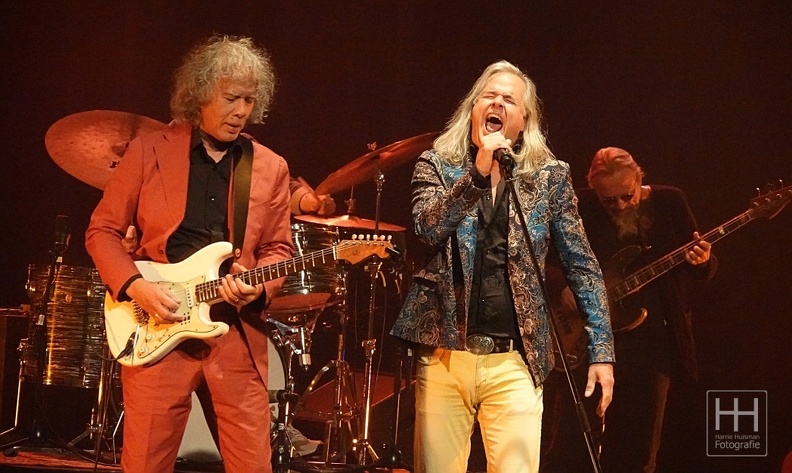 Gezien: Cuby's Blues (NL)
Plaats: Hoogeveen
Locatie: De Tamboer.
Datum: 18.Nov 2023
Foto's Harrie Huisman
Cuby's Blues (NL & UK)
Erwin Java brengt samen met Erwin Nyhoff, Sean Webster (UK) en band, inclusief blazers, een ode aan Harry Muskee en diens band Cuby & The Blizzards. Java was zelf onderdeel van deze band, waarmee hij van 1986 tot 2011 tourde langs de Nederlandse theaters.
Je hoort tijdens het Bluesfestival een mix van oude Cuby-songs, songs uit de tijd dat Harry Muskee solo ging (medio 70-er jaren tot 1996) en nieuwer materiaal uit de periode van de Cuby & The Blizzards van 1996-2011. Grote hits als Window of my eyes, Appleknockers Flophouse en songs van het gouden album Cats Lost ontbreken niet.
Foto Album: Cuby Blues