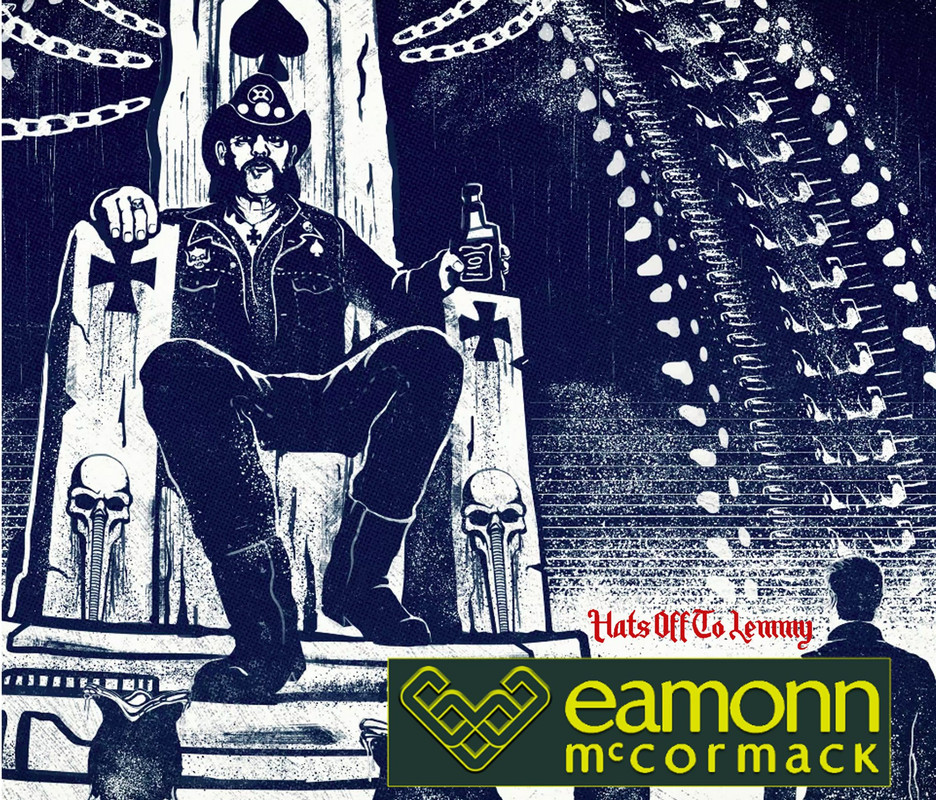 Eamonn McCormack – Hats Off To Lemmy
A blues tribut for "Lemmy Month"!
"We were a blues band really. Although we played it at a thousand miles an hour, it was recognizable as blues – at least to us it was; probably it wasn't to anybody else." Lemmy couldn't have been more right and more wrong at the same time when he reflected on the early Motörhead years in his autobiography. Mr. Kilmister does have fans and admirers in the blues scene; he always had.
Irish blues machine Eamonn McCormack loves Lemmy for both the sharp singing, straight speaking kind of guy he was and the radical new ways he and Motörhead have paved for future blues rock. McCormack, who toured, played and recorded with legends extensively throughout his life, now underlines this once and for all with his own salute Hats off to Lemmy.
The new video single gives testament to a big motörheart beating in this chest of blues. "December is around the corner," McCormack explains, "the month God gave us Lemmy and – sadly – the month he took him from us. And isn't it also the month that makes us look inward more, thinking of friends and family, and of the people who will never get to know how thankful we are for what they did?
Lemmy was and will remain the most authentic hard rocker of all time. The man revolutionized blues, rock and metal – all while living this persona 24/7, no act. No way I'd ever leave without setting this record straight first: He was the man, a blueser and a rocker. Salute from the blues side of things!"