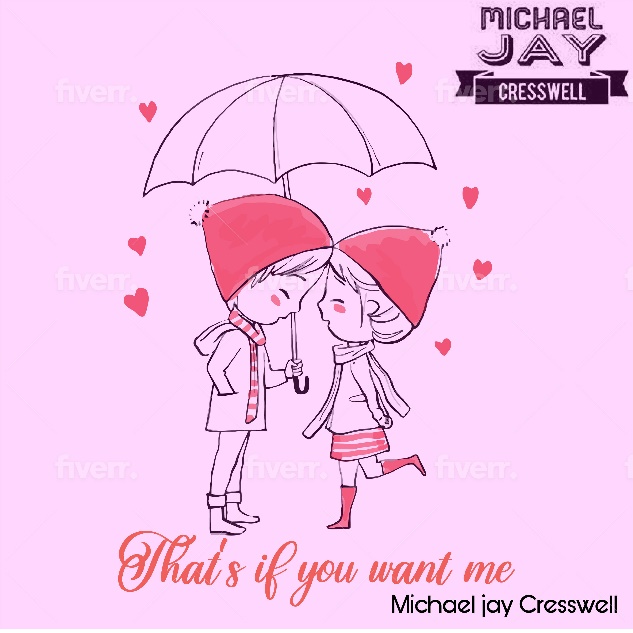 Michael Jay Cresswell

- That's If You Want Me
Music has taken Michael Jay Cresswell all over the world. A celebrated songwriter with over 100 professional songs to his name, he's lived, recorded, and performed in London, Nashville, Los Angeles, Le Mans and Cambodia. He's worked with the cream of session and touring musicians in Music City and toured with the Nashville All Stars, all while refining his songwriting skills and adding to his own catalogue.
Michael also has a reputation as one of Europe's top DJs, spending many years working in Kavos and Ibiza as a 3-deck mixer and professional music producer. Michael is one of the UK's successful country artists, working over in Nashville's music city since 2010, after signing with Nashville's Wild Oats Records.
With over 10 years recording experience with over 100 professional recordings to his name, performing in Europe, USA and Cambodia, Michael has a vast catalogue, with a number of his songs recorded by Walk the line film crew, Glenn Campbell family, and songs submitted to Michael Bublé, Fleetwood Mac and Def Leopard to name a few. Michael was also commissioned by the French city of Le Mans, to write the cities official anthem, titled " Allez Le Mans " which is on the album.
In 2010 Michael was introduced to 40+ platinum producer and 7 times CMA festival musical director Duane Scott (Leon Russell, ELO, Stevie Nicks, Lindsay Buckingham, Rick Springfield). Duane believed in the music and direction Michael was heading, he jumped onboard and over the past 8 years has produced over 50 of Michael's records. Michael was in 2012 introduced through Duane to Greg Lewerke, Greg's father Jack Lewerke was founder of Vault records and Greg followed in his father's footsteps, managing Bruce Springsteen, Boston, Aerosmith, and tour manager to the UK's Stone Roses, still managing magician David Copperfield to this day. Greg heard Michael's 12 track album and came onboard along with great friend Duane as Michael's manager, he stayed managing Michael and opening many music doors for 18 months until circumstances took him out of the picture
Public /Stream: https://thatsifyouwantme.lnk.to/F4E1Gr
Social: https://www.michaeljaycresswell.co.uk/ | https://www.facebook.com/mjaycresswell/

For more info: adriancollis@btinternet.com