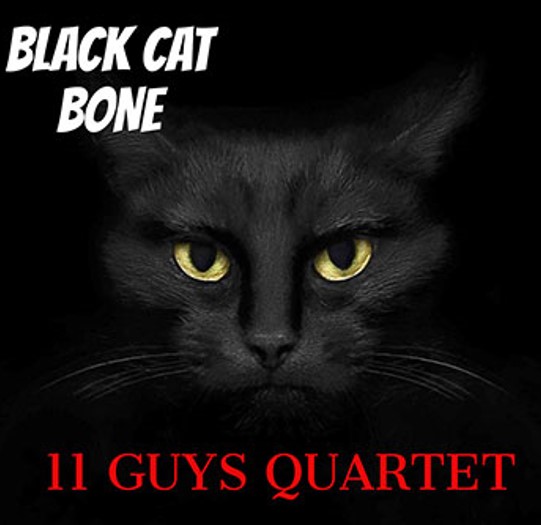 11 Guys Quartet - Black Cat Bone
NEW SINGLE
AVAILABLE NOW WORLDWIDE!
Richard Rosenblatt - harmonica
Paul Lenart - slide guitar
Bill Mather - bass
Chuck Purro - drums
The VizzTone label group is proud to release another rocking blues instrumental from the 11 Guys Quartet – BLACK CAT BONE!
Diving into the depths of blues superstitions, the 11 Guys Quartet has come up with an instrumental talisman for whatever ails you - BLACK CAT BONE! A black cat bone is a lucky charm similar to a Mojo, or a John the Conqueror root, used in the hoodoo tradition. Some believe it to have a variety of positive effects including good luck, invisibility, and/or romantic success. What else could you possibly need!! Rock on!!
And once again, the 11 Guys have added an outrageous, entertaining video to their growing collection.