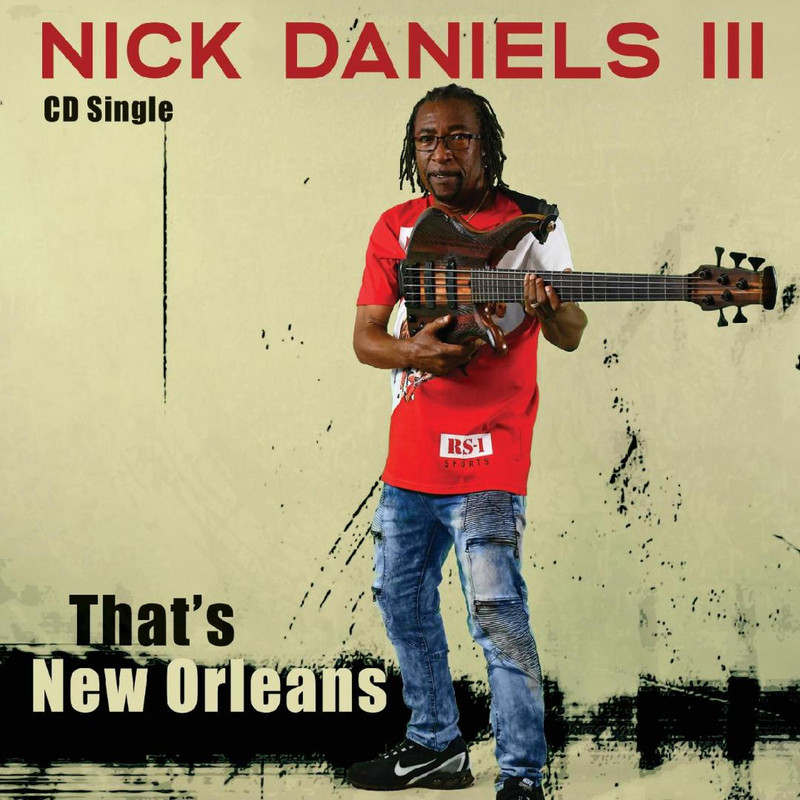 Nick Daniels - Thats New Orleans
October 18th

Nick Daniels III is a native New Orleanian with a great vocal range. When Nick sings "That's New Orleans", he describes The Big Easy with a soulful flavor that only he can deliver. The musicianship and production are of the highest caliber. The song has a catchy groove and chorus that are sure to please.
Nick started playing drums in the fourth grade. By his mid-teens, he was the drummer and conga player for a local New Orleans group that backed up The Soul Impressions. After leaving his first band, Nick joined Tavasco as a bass player. Since that time, Nick has played bass for the Uptown All-Stars, The Neville Brothers (9 years), Zachary Richard, the Wild Magnolia Indians, and Allen Toussaint. In 2006, Nick joined the currently popular band, Dumpstaphunk.
Dumpstaphunk was founded by Ivan Neville and has played national and New Orleans venues, including The New Orleans Jazz and Heritage Festival. They have also opened for The Rolling Stones. Look for the Nick Daniels III EP "Living In The Groove Zone" to
be released in February 2022.
For more info: Frank Roszak
www.frankroszakpromotions.com