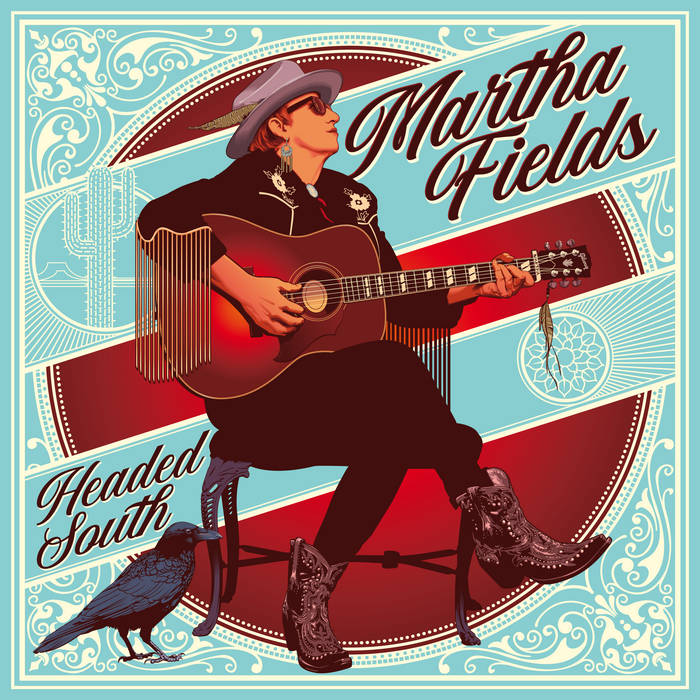 Martha Fields - Headed South
releases June 25, 2021
An Americana tour de force with bona fide Southern swagger, Martha Fields announces her new album "HEADED SOUTH".
Martha's last two albums were in the top 10 best of the year albums on the EUROAMERICANA CHART. With her musical roots running deep in Appalachia, Texas and Oklahoma, her sound reflects this diverse DNA – charting her own Americana route.
Illuminating her past and present via 12 songs and 2 continents, Martha wrote, self-produced and recorded this 'straight from the heart' opus while in lock-down in the SW of France - with her band of hotshot pickers and then mixed in Nashville by Sean Sullivan (Butcher Shoppe Studio).

NL tour Juni 2021:
Di 22 juni Den Bosch – Blue Room Sessions: 2 shows
www.blueroomsessions.nl/productie/martha-fields-band-2/
Do 24 juni Utrecht – Cloud Nine TivoliVredenburg
www.tivolivredenburg.nl/agenda/martha-fields-24-06-2021/
Vr 25 juni AM: Omrop Fyslan, Noardewin Live
PM: Hengelo - Cactus Café
decactus.stager.nl/web/tickets/111019641
Ma 28 juni Eindhoven – Muziekcentrum, Maandag van van Meurs
www.demaandagvanvanmeurs.nl/concert/621/martha-fields-trio