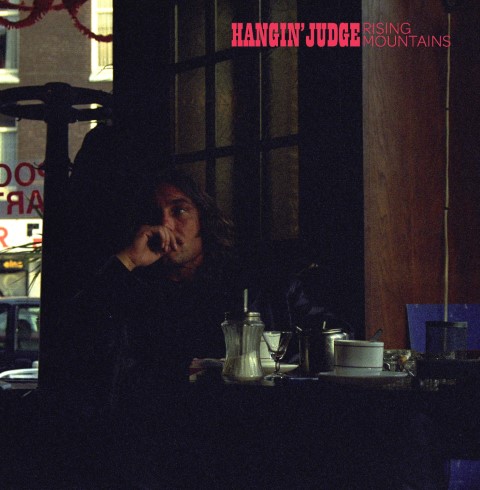 Recensie: Hangin' Judge - Rising Mountains
Produced by Pieter Smits for XL Bass Record
Geschreven door Harrie Huisman voor fotosbluesrock.nl
Om dan maar meteen met de deur in huis te vallen dit is wederom weer een CD in deze barre tijden. Maar ondanks deze slechte tijden i.v..m de COVID 19 komen toch ook bepaalde krachten en creativiteitten los bij de muzikanten.
Zo ook bij de Nederlandse band "Hangin' Judge" uit Breda en omstreken met hun Debuut plaat die op LP en digitaal uit zal komen en gereleased op Bandcamp. Van de eerste 100 exemplaren zullen worden voorzien van een handtekening van de bandleden.
Dan de plaat /LP zelf.
Wie van blues houd en en met name van The RED DEVILS en Lester Butler is dit gewoon een verplichte aanschaf van deze geluidsdrager.
Heb zelf de Red Devils ooit in het echt mogen aanschouwen in de good old "De lantaarn"in Hellendoorn maar deze band "Hangin' Judge" komt verdomd goed in de buurt van de Red Devils.
De band is sterk door The Red Devils en The Fabulous Thunderbirds geïnspireerd Verder weinig over te zeggen.... Gewoon stevige blues en alles zonder franje gewoon met Nick op de drums, Pieter op de bas, Wouter op gitaar en Berry doet de zang en harmonica.
Hangin' Judge is een bluesband. Vier vrienden die lekker knallen voor de fun.
Op 31 maart 2021 is "Rising Mountains" gereleased op Bandcamp: https://hanginjudge.bandcamp.com. Uiteraard zal het album ook op vinyl verschijnen, Deluxe 180 grams vinyl. Vinyl release on May 1st 2021 Via Bandcamp kan de LP echter nu al besteld worden.
Band is:

Berry Ronde : Lead Vocals & Harmonica
Nick van Dongen: Drums
Wouter Priest: Guitar
Pieter Smits: Bas guitar



Streaming + Download

Includes unlimited streaming via the free Bandcamp app, plus high-quality download in MP3, FLAC and more.

€17.50

EUR

or more