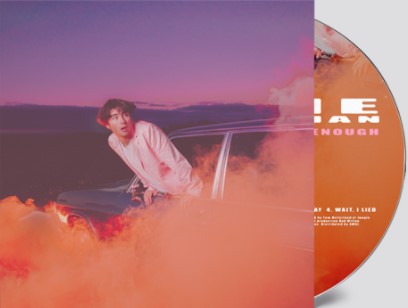 Alfie Templeman - Forever Isn't Long Enough (Mini Album)
18 year old rising star Alfie Templeman has announced details of his new mini-album 'Forever Isn't Long Enough' - out on 7 May via Chess Club Records.
'Everybody's Gonna Love Somebody' is Alfie Templeman's first single since riotous bop 'Forever Isn't Long Enough' arrived back in September 2020; Templeman has since been included in an amazing run of 2021 tips lists,
including the BBC Sound Of 2021, Radio X Great X-Pectations, MTV, Amazon Music, Vevo, The Sun, Sunday Mirror, The Independent, The Telegraph, The Official Charts UK, Wonderland Magazine, Huffington Post, and more. Templeman also appeared on Top Of The Pops' New Years special over the festive period.
The new single - written, performed, and produced entirely by Templeman in his bedroom - takes inspiration from classic groove-laden 80s pop, with sultry sax lines weaving their way between popping guitar rhythms. The Bedfordshire teen explains: "I first wrote and recorded 'Everybody's Gonna Love Somebody' back in 2017 when I was 14 years old and it's been ingrained in my memory ever since. I'd always go back to it and try to re-record it but I could never quite get it right - then I went on a Tears For Fears binge and realised that it needed that 'Everybody Wants To Rule The World' kind of production. I got back in the studio, changed a few lyrics and cut it in a couple of hours. It's probably my favourite song on the new record."
Adding about the mini-album: "I wanted to make a refined and focused pop record – something more widescreen than an EP but more concise than a full-length album -with a feel somewhere between Fleetwood Mac's 'Rumours' and Tame Impala's 'Currents'. In making 'Forever Isn't Long Enough' I realised that I needed to slow down a little and work on things carefully. The songs took anywhere from one day to 4 months to 2 years to finish for this record, but I made sure each one was perfect and I've never been more proud of how they all came out."

For more information: brechtje.bergman@v2benelux.com