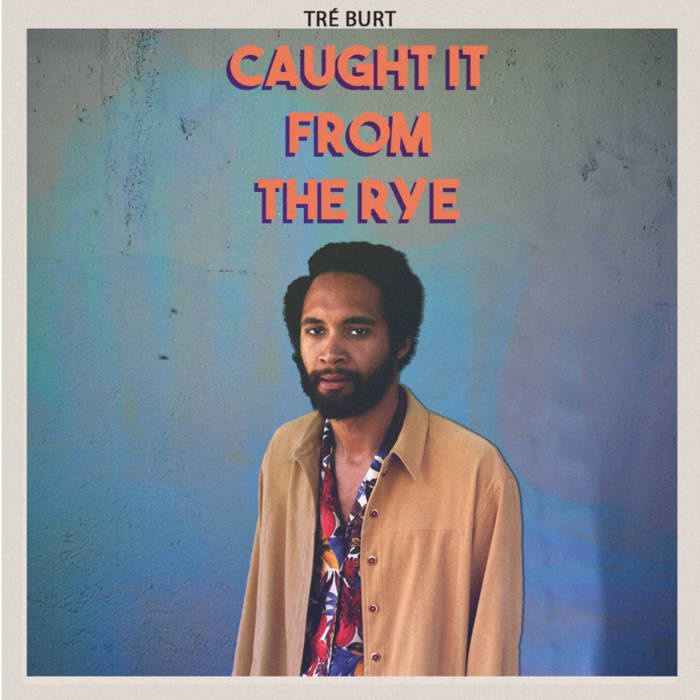 TRÉ BURT - CAUGHT IT FROM THE RYE
(Thirty Tigers / Oh Boy Records)
Release date: Friday, July 10th 2020

Tré Burt is the newest artist to sign to the late John Prine's Oh Boy Records, following a serendipitous discovery, Oh Boy's Jody Whelan found Tré Burt's music and was immediately enamoured.
The album showcases Burt's literary songwriting and lo-fi, rootsy aesthetic, which he honed busking on the streets of San Francisco and traveling the world in search of inspiration. Like his label mate and songwriting hero John Prine, Burt has a poet's eye for detail, a surgeon's sense of narrative precision and a folk singer's natural knack for a timeless melody. Following Burt's showcase at Americana Fest in Nashville he has now, next to Kelsey Waldon, become one of only two artists who have been signed to Oh Boy Records in the past 15 years.
Burt's songwriting lends as much to his early education, from the emotional depth of soul music, namely Otis Redding and Nina Simone, as to the radical spirit of folk music embodied by Neil Young, Woody Guthrie and, yes, John Prine, Tré Burt has an eye on the complexity of the modern American experience and writes songs that speak to, and through, it's nasty nooks and crannies searching for something purer to hold onto. Clear eyed and succinct, Burt is unflinching in his, sometimes psychedelic, always poignant, songs about the human experience with an eye on what we can do to be better to ourselves and to each other
Tracklist:
1. Tre Burt - What Good03:26
2. Tre Burt - Caught It From The Rye03:07
3. Tre Burt - Undead God Of War02:47
4. Tre Burt - Franklin St Tunnel02:30
5. Tre Burt - Only Sorrow Remains03:50
6. Tre Burt - Real You02:51
7. Tre Burt - Moth's Crossing02:55
8. Tre Burt - Get It By Now Blues02:49
9. Tre Burt - Last Hurrah