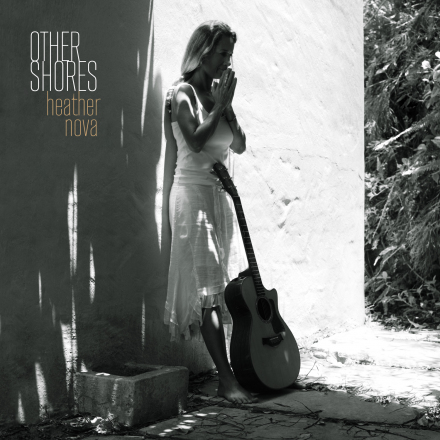 Album: Heather Nova - Other Shores
Label: } V2 Records - Release date: Friday, August 26th 2022
Genre: Singer-songwriter
After releasing her full-band rock album, 'Pearl', in 2019, Bermudian singer-songwriter, Heather Nova, is now exploring other shores, and releases an album of acoustic cover versions.

'Other Shores', consisting of Heather's versions of some well-known classics, as well as a few tracks you might not have heard before, will be released in summer 2022.
"I'm first and foremost a songwriter, but along the way I've discovered I also enjoy being an interpreter sometimes: For me, recording a cover is all about stripping away the original production, to find the bare bones of the song. I love the process of getting right inside the emotion of the song, feeling it as my own, and presenting it in a new, more raw and intimate form. I'm fascinated by how songs written by men feel very different when sung by a woman."
, Heather says.
'Other Shores' takes you on a journey that's intimate and deeply personal; Heather brings her unique sensitivity to these songs with new and unexpected versions of something you thought you knew.
Tracks
1:

Waiting for a girl like you

2:

Jealous guy

3:

Stayin' alive

4:

Fireproof

5:

Never gonna give you up

6:

Don't stop believing

7:

Here comes your man

8:

Fragile

9:

Like a hurricane

10:

Cold little heart

11:

Ever fallen in love

12:

Message personnel

13:

Sailing
Voor meer info{: nienke.hoogenberg@v2benelux.com