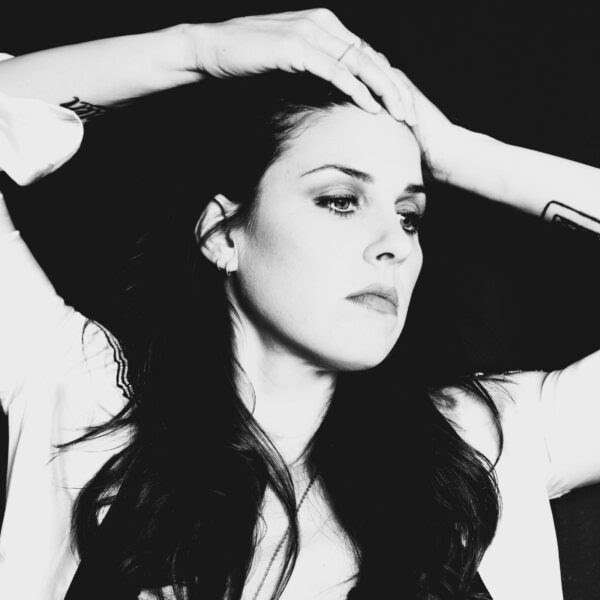 Debut EP by Senja Sargeant
We are excited to send you a digital high-quality tagged WAV and MP3 version of Senja Sargeant's untitled debut EP that will come out on September 23rd, 2022. Senja Sargeant's release party will be at De Bitterzoet in Amsterdam on September 21st, 2022. Get your ticket HERE

Rising from the club scene in Montreal as a teen, Senja Sargeant signed her first major record deal at 26 with her country band, Ladies of the Canyon. The all-female quartet quickly gained notoriety and a dedicated following, garnering award nominations from Radio Music Canada as well as from the Canadian Country Music Association for their singles "Follow Me Down" and "Maybe Baby" - both written by Sargeant. Senja toured extensively with the group through Canada, the USA, and Europe, sharing the stage with renowned acts such as fellow Canadians: Broken Social Scene, The Dears, Andy Kim, and Ron Sexsmith, and opening for legends like Kenny Rogers, Buffy Sainte-Marie, Alan Jackson, Lhasa de Sela, and Great Big Sea.
Senja is on promo tour. Friday, July 1, 2022, Senja was asked to be part of the Friday evening program of Radio Veronica "Soundz Live".
About Senja Sargeant
After leaving the band and setting out as a solo artist, Sargeant relocated to Den Helder in the Netherlands. In 2020, just three years after the move, she was invited to appear on the enormously popular television program The Voice of Holland, instantly becoming a fan favorite on Team Waylon. Referring to her talent as "Godlike", Waylon ultimately pulled her from the competition, claiming he would prefer to collaborate personally rather than proceed with her on the show. Unfortunately, that claim never panned out.
About the EP
Following her critically acclaimed appearance on TVOH, Sargeant was introduced to lauded LA-based singer-songwriter and producer, Shane Alexander who also has an extensive history of performing and touring in Holland. The two hit it off creatively and bonded over everything from David Bowie and Roy Orbison to Lucinda Williams and Johnette Napolitano from Concrete Blonde. Writing remotely on Zoom, the duo set out to make a timeless EP full of undeniable hooks and the kind of energy to connect with large crowds. Shane Alexander writes, "Our whole working relationship has been remote, which is absolutely nuts. Before Covid, I would have never thought it was possible. On our very first Zoom, I realized Senja was a monster talent and I wanted to help her write and record songs to complement her explosive voice and brutally-honest lyrics."

The music for the EP was recorded live at Alexander's Buddhaland Studios in Southern California and features a dream team of A-list players including drummer Fernando Sanchez (Pete Yorn, Chris Cornell, LP), pedal steel ace Jesse Siebenberg (Supertramp, Lady Gaga, Lukas Nelson), bassist Vic Ruiz (Last American Buffalo, Conway), keyboardist Carl Byron (Hot Club LA, Jackson Browne) and string arranger/performer Stevie Blacke (Beck, Pink, Rhianna). Senja's vocals were recorded in Amsterdam with Alexander producing remotely. Mixed by Grammy-winner Brian Yaskulka, and mastered by Grammy-winner Hans DeKline.

The songs on the EP deal with controversial subjects ranging from domestic abuse in "Thunderheads", addiction and mental illness in "Never Gonna Turn Away" to love lost in "Still Dreaming of You" and love found in "Now I Understand" - all from an empowered woman's perspective.
More information
I assume to make you happy and excited with the exclusive downloadable high-quality EP version. If you want to receive a physical copy of the EP please let me know I will send you one as soon as possible.

If you want to access Senja Sargeant's full EPK you need to enter the following password JohTheMa-SS (Industry Courtesy, Please do not share this link)

Please feel free to share the news, review the album on your blog or website, or give the album extensive attention and airplay on your radio show.

I respectfully approach you as a much-appreciated online music blog, printed magazine, or radio show. Senja is open to doing live radio and TV sessions but also is ready to do Zoom, phone, and email interviews. Please let me know the date and time, and I will set up a meet & great.