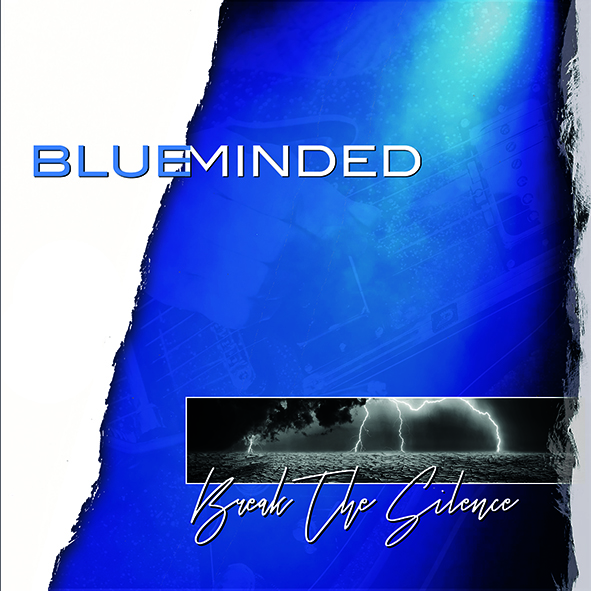 Blueminded -

Break the silence
Prog/Rock | Nederland
De heren zijn een prachtig klinkende groep die er niet voor terugdeinzen hun invloeden bekend te maken. Toch geven zij aan die invloeden een eigen twist." (recensie Bram Bainczyk)
"Wie geen zwaarmoedige muziek wil horen, maar wél een lekkere lijn en een ondertoontje van neo-prog, zal ongetwijfeld in z'n sas zijn met dit album. Blueminded is erin geslaagd om mij zogenaamde 'poprock' te laten beschrijven. Best knap." (Rinco Ennema, Progpraat)
Blueminded is:
Rob Rompen – zang
Jörgen Koenen – gitaar, achtergrondzang
Björn Koenen - gitaar
Richard Ritterbeeks– basgitaar
Michiel Hartholt – toetsen, achtergrondzang
John Eijkenboom – drums
"I want more and I do mean in the form of a full album!!" (Tonny Larsen, www.progplanet.com, Zweden)

"Three albumsand an excellent introductory EP into their time together Blueminded are now in full stride and hopefully destined for big things. Put simply, as far as refined melodic rock goes,from the current scene, it really doesn't get any better than this." (Steven Reid, Sea of Tranquility. England)

"Die fünf Musiker sehen sich u.a. beeinflusst von acts wie Sting, The Police, Genesis und Coldplay, und dies lässt sich in den vier Songs ihrer EP wiederfinden. Einde runde Sache!" (Gitarre & Bass, Duitsland)
Blueminded is een Nederlandse band met eigen werk die is opgericht in 2012 door Jörgen Koenen. Hij benaderde enkele bevriende en zeer ervaren muzikanten om zijn demo's verder mee uit te werken, op te nemen en live uit te voeren. De muziek is geïnspireerd door bekende grote namen uit de popmuziek, zoals Peter Gabriel, Sting, The Police, U2, Genesis, Simple Minds, Coldplay, Mr. Mister, Muse. Blueminded maakt gepassioneerde muziek die laveert tussen pop en (prog)rock en die de sfeer van de betere pop-/rockmuziek uit de jaren tachtig combineert met hedendaagse sounds. Hierdoor is uiteindelijk, mede dankzij de creatieve ideeën van alle bandleden, een geheel uniek en herkenbaar eigen bandgeluid ontstaan.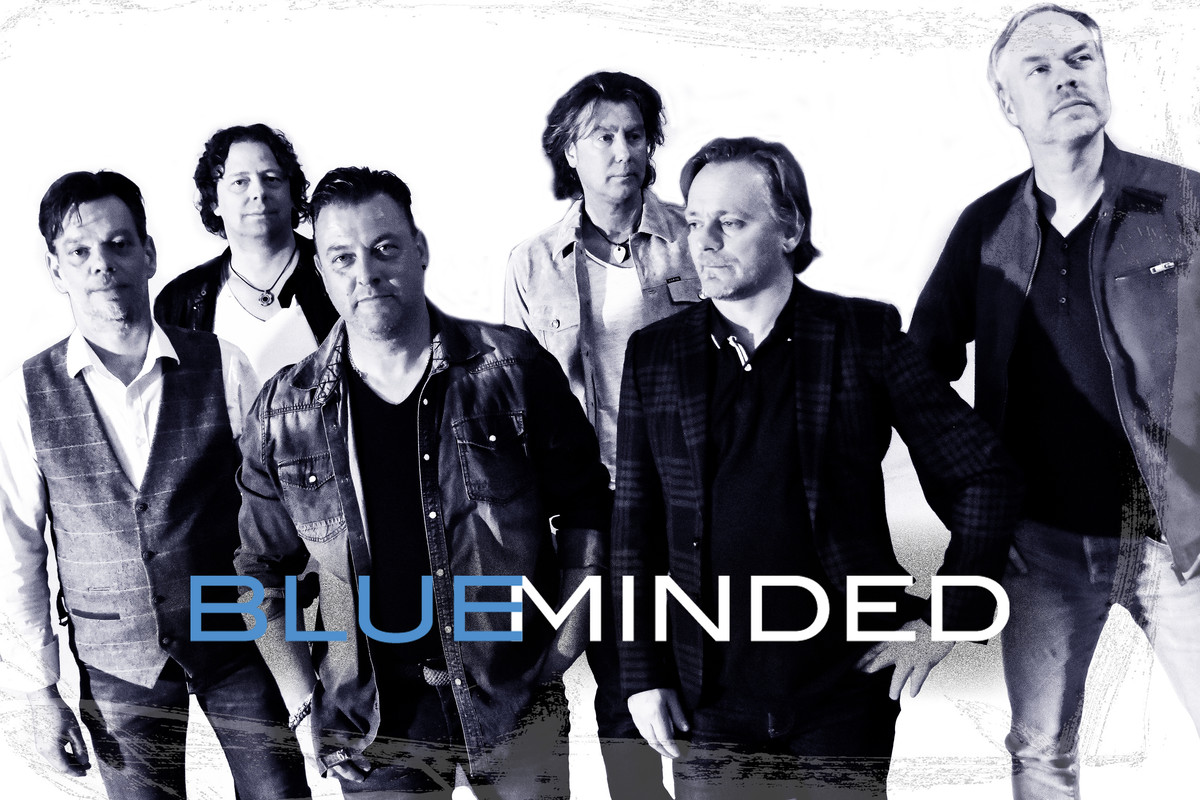 De band heeft rond april 2014 de eerste EP uitgebracht, waarna in de daaropvolgende jaren twee volledige albums ("Seize the day" en "When lights fade…") zijn uitgebracht, die vele mooie reacties opleveren vanuit Nederland alsook buitenland. 12 Mei 2022 komt eindelijk de nieuwe single en clip "Walk the line uit", als voorloper op het nieuwe album "Break the silence" dat 27 mei 2022 uit zal komen. Blueminded gaat, na 2 jaar noodgedwongen pauze door Covid-19, ook eindelijk weer live spelen in 2022 waarvoor de eerste optredens inmiddels al geboekt zijn inmiddels en uiteraard ook nummers van het nieuwe album gespeeld zullen gaan worden.
📃Recensie:
https://www.headbangerslifestyle.com/music/reviews/review-blueminded-break-the-silence/
https://www.rockportaal.nl/blueminded-break-the-silence/
Contact/info: Jörgen Koenen
Email: info@blueminded.nl | www.blueminded.nl | www.facebook.com/bluemindedband
---
Translate: ENG:
Blueminded is a Dutch Pop/Rock band, founded in 2012 by guitarist and composer Jörgen Koenen. As he had been recording his own songs at home,
he wanted to bring these compositions to life and record these songs in a professional studio. Jörgen contacted some experienced musicians/friends
and Blueminded was created. The band has played some great gigs over the years, performing as a support act for Het Goede Doel and UB40 and
playing live in radio Veronica's Countdown Cafe. They have released a selftitled EP in 2014 and later on two full-length albums, called "Seize the day" and "When lights fade…".
On May 27 their third album, called "Break the silence", will see the light.
The combination of the 80's pop/rock and modern contemporary styles makes Blueminded's sound unique and recognizable. It is influenced by music of Pop/Rock artists such as Peter Gabriel, Sting, The Police, U2, Genesis, Coldplay, Kane and Muse.
Blueminded can't wait to hit the road again after a forced break of 2 long years of Covid-19 and therefore no gigs. First gigs for 2022 have been booked already and they're thrilled to play some new material from their third album finally!