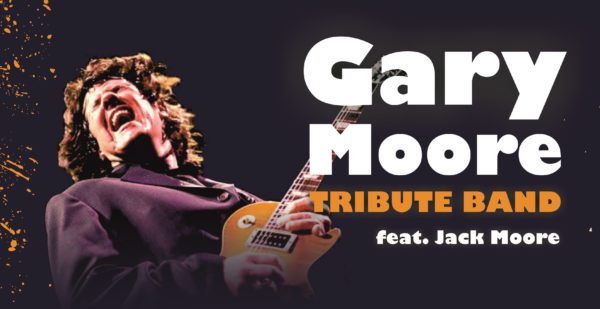 Band:
Jack Moore – guitar
Szymon Pejski – vocal
Bogdan Topolski – guitar
Łukasz Gorczyca – bass
Tomek Dominik – drums
Jack Moore, the son of legendary and famous guitarist Gary Moore, at concerts within the new project GARY MOORE TRIBUTE BAND feat. Jack Moore. Jack is accompanied by musicians from Poland. Jack Moore is a young, extremely talented guitarist and composer. Gary Moore instilled in Jack the love of playing the guitar thanks to many foreing concerts and festivals they together had taken part in over the course of many years.
During one of the event he then met Otis Taylor with whom he toured the UK. He also performed at the Sunflower Jam at the Royal Albert Hall playing the support act at the concert of Joe Bonamassa and Deep Purple. He was also invited to perform with Thinn Lizzy (with whom his father began his career). On a day-to-day basis Jack More plays with Cassie Taylor band and at the same time implements his own musical projects. Łukasz Gorczyca – bass player and a composer known for collaborating with the most outstanding and charismatic Polish and foreign musicians.
He has performed and recorded in most European, US and Asian countries with such artists as Wheatbread Johnson, Griff Hamlin, Patsy Gamble, Barry Richman, Alvon Johnson, Keith Thompson, Rob Tognoni, Risto Toppol, Terry Man, Chuck Frazier, Kellie Rucker, Billy Hamilton, Chaz de Paolo, Alex Rossi, Grainne Duffy, Ian Sands Blues Band, Krissy Matthews, Dave Ellis Blues Band, Andy Egert, Janet Robin, Wojciech Korda, Leon Hendrix, Noel Coutts and others. Next to Moore and Gorczyca we have Tomek Dominik - one of the most popular session drummers - collaborating with Chaz de Paolo, Leon Hendrix, Renata Przemyk, Homo Twist, Pudels and Tilt .Tomek frequently collaborates with Łukasz Gorczyca on other projects. On solo guitar, in this project, we have Bogdan Topolski – guitarist and a composer from Suwałki. Vocally the songs of Garry Moore - the legend of British music will be sang by Szymon Pejski - a vocalist and multi-instrumentalist who has received music education at the London Vocaltec Actontown, Many people probably remember him from 'Poland's Got Talent' TV Show where he performed as a member of the SteamLove band.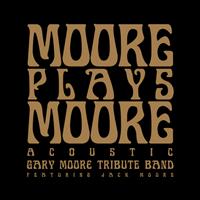 Album track list: 01. Separate Ways – 02. Walking by Myself [Jimmy Rogers] – 03. Don't Believe a Word [Phil Lynott] – 04. Where Are You Now – 05. Still Got the Blues – 06. Empty Rooms – 07. Texas Strut – 08. Midnight Blues – 09. Parisienne Walkways [w/Phil Lynott]
Music/Lyrics by: Gary Moore, w/ or as [noted: 2,3,9] © 2021 | Album credits: Jack Moore: guitar / Szymon Pejski: vocs / Bogdan Topolski: guitar / Łukasz Gorczyca: bass / Tomek Dominik: drums & Paweł Mąciwoda: bass (5) / Szymon Pejski: bv
For more information:
Contact:Łukasz Gorczyca Entertainment
email: gorczyca.entertainment@gmail.com
https://www.facebook.com/Gorczycaiprzyjaciele