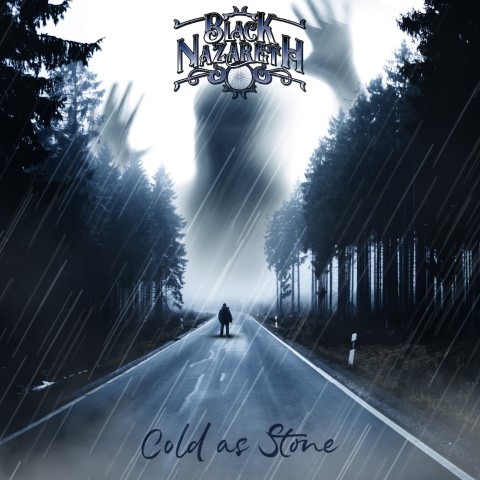 Black Nazareth - Cold As Stone

Genre: Hard Rock
Label: Independent / Eigen Beheer
Promotion: Sjerruf Music Support
Release Date: OUT NOW!
Formats: Stream

Band:
Black Nazareth
Daniël de Jongh
Menno Gootjes
Henry G McIlveen
Guests: Ernst van Ee
Martijn Spierenburg Our experienced Dutch musicians from Threnody, Focus, Textures and Within Temptation have joined their forces in a new Heavy Rock Sensation. Hereby you'll have the fourth single and video
It was in 2017 that Menno Gootjes approached Henry McIlveen
with some ideas for a metal/rock album. As they previously
worked together successfully in Threnody it was like a coming
home to start writing together again. Even though this new
project seemed far away from the pioneering progressive metal
they made with Threnody it was experimental in every way.
With the passing of every session slowly the focus of the project
started to shift in a more rock-oriented approach. It was time to
find some vocals! End of 2018 Daniël de Jongh joined the team.
Daniël past experience with progressive metal heroes Textures
and other rock projects gave him a fitting profile for where the
music was leading.


---

The road to completion was a long one. Menno's engagements
with the progressive rock veterans of Focus kept him on the road
for extended periods. It wasn't until end of 2019 that Martijn
Spierenburg joined the band. The sound needed something more
and Martijn's experience with the hit scoring symphonic metal
band Within Temptation gave that much extra.



We had a line-up! The finalising of tracks has started, and there
are many of them. The first track was released by the end of
2020, which was followed by the second single by the end of
January. March 5th got single #3 Ride released and now we have
single #4 Cold as Stone. Once again this track is mixed by WT's
guitarist Stefan Helleblad and mastered by Renzo van Riemsdijk
at Masterenzo Studios Rotterdam.