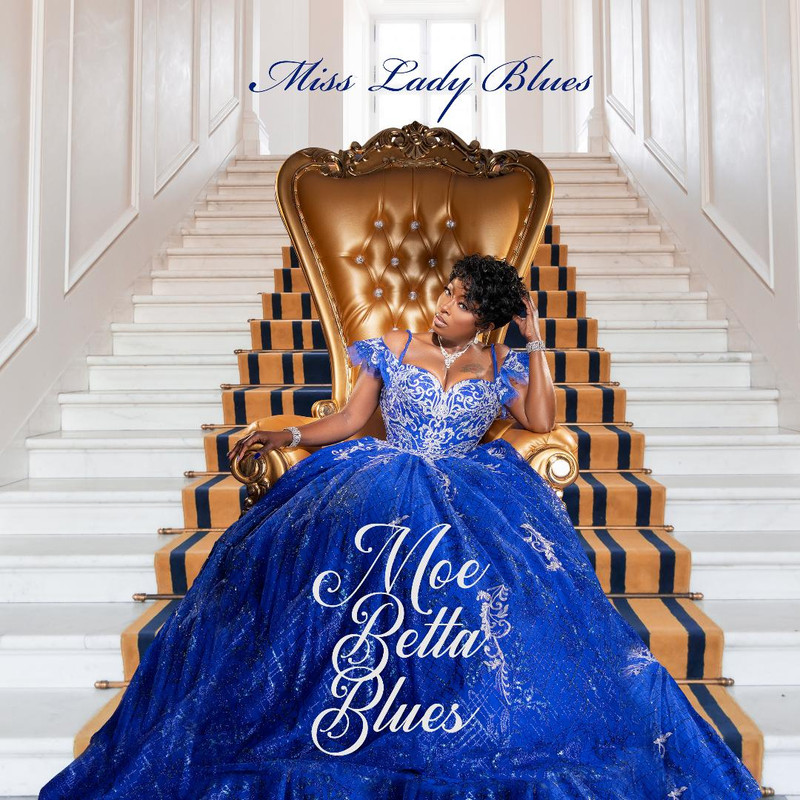 Miss Lady Blues - Moe Betta Blues
Miss Lady Blues, a native of Tuscaloosa, Alabama, now resides in Atlanta, Georgia. She started her music career in 2013. Her love of music evolved into her pursuit of a career as a recording artist. The single that sparked it all is her first release "Like You Used To". Miss Lady Blues independently released her first album "Pieces of My Soul" in 2017. Since then, she has been on the road performing and promoting herself.
She received recognition as 2021's Best Female Blues Artist of the year from Alabama Music Awards. Miss Lady Blues decided to put her twist on "Traditional Blues" with her sultry voice and infectious production, hence the name of her newly released album, "Moe Betta Blues".
Tracklist:

1. Back It Up With That Lip (3:27)
2. She Ain't Me (3:39)
3. Being In Love (3:35)
4. Addicted (3:33)
5. What I Want (3:06
6. Loving You (3:28)
7. Baby (3:02)
8. Can't Be Love (3:33)

All songs written by: Miss Lady Blues (Ascap)
Producers: Ronald G. Suggs Jr., Stephen Richardson
and Antonio "Tony T Is In The Building" Turner
Bass: Dexter Allen, Sam Reynolds, & Trevor James
Acoustic Guitar: Dexter Allen
Drums, Piano, Organ: Joey Robinson
Lead Vocals: Miss Lady Blues
Background Vocals: Miss Lady Blues & Dexter Allen
Frank Roszak
KBA Recipient 2014 PUBLICIST
www.frankroszakpromotions.com