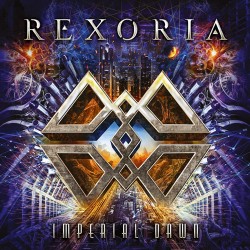 Artist/Band: REXORIA

Title: IMPERIAL DAWN
Releasedate: 2023-02-03
Label: BLACK LODGE RECORDS
Style: Heavy/Power metal
Origin: Sweden, Nässjö/Jönköping/Stockaryd
REXORIA is releasing their third album, which elevates their sound to new levels!

Strong melodies, heavy riffs and exciting keyboards makes "Imperial Dawn" an album impossible to sit still to.
The album is mixed by Stefan Hellblad from Within Temptation and mastered by Thomas "Plec" Johansson which guarantees top quality.